Botox Dallas Men Swear By
It's no longer a secret.  The Botox Dallas metrosexual men get to look and feel younger has gone mainstream. For decades women have dominated the cosmetic industry, with their insatiable appetite to look younger with the help of Botox, dermal fillers, and laser treatments.
Yet, in recent years, the demand for these treatments have been increasing by men.
"A lot of men are now embracing Botox, dermal fillers and laser treatments as the 'metro movement' goes mainstream," says Louis Silberman, CEO, National Laser Institute.
The "metro movement" is defined by men taking more of an interest in their clothing and grooming alternatives. The objective is not just to look young. Men want to look and feel healthy. Continue reading to find out how Botox Dallas men swear by can give you a leg up on your competition.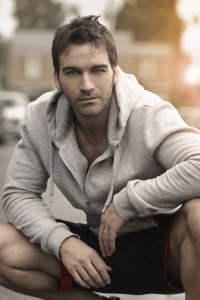 Botox Dallas Men Swear By
Men have started adding Botox and filler treatments in addition to their gym routine because they are realizing not only can they benefit from the investment in their body, they can also benefit from an investment in their face.
"By investing in yourself, you're going to feel and look better, and skin care is an anti aging no-brainer. Men want to not only feel younger, but also look younger.  Men keep their body in shape by going to the gym so why wouldn't they take care their face by going to the med spa?" says Silberman.
Botox Dallas Men Swear By
Over time, we are seeing more and more men embracing Botox and fillers because they want to look as good or better than the guy sitting next to him. Men are competitive by nature and can get a leg up on the competition whether personally or professionally by investing in their appearance.
"The National Laser Institute trains doctors, nurses, aestheticians, and laser technicians from around the world in the most advanced medical aesthetics techniques and technologies. You can choose to visit our anti-aging academy for deeply discounted rates on treatments or to receive your treatment in our private med spa by the experts that teach doctors, nurses and laser technicians. This choice will give you flexibility on pricing that you can't find at other med spas around the country," says Silberman.
The cost for Botox is around $11 per unit. But at the National Laser Institute Med Spa it's only $7.99 per unit in our training environment and $10.50 per unit in our private med spa. The National Laser Institute Med Spa is the number one choice for spa treatments for men. With locations in Scottsdale and Dallas, we also offer destination events in Boston, Philadelphia, Chicago, Nashville, and Beverly Hills.  
For Botox Dallas men swear by, call 480-290-7333 or click here for your complimentary consultation. We look forward to working together with you to achieve your dream results at the National Laser Institute Med Spa.