Botox Phoenix AZ
In the beginning, professionals researched Botox as a treatment for neurological disorders, starting in the 1960s. In 2000, when Botox was approved by the FDA, nearly 800,000 people received treatment. Over a decade later in 2012, over 6 MILLION people received treatment. As we can see, Botox has grown leaps in bounds becoming the #1 nonsurgical cosmetic treatment on the market.
There are many Botox Phoenix locations in AZ, but National Laser Institute offers Botox treatments at a fraction of the retail cost. Below we explain how Botox works in a little more detail.
How Botox Works
Botox works by preventing the contraction of facial muscles. When your medical professional injects you with your Botox units, the Botox prevents certain nerve impulses from contracting, which smooths and softens the appearance of wrinkles, giving you a fresh, rejuvenated, and youthful look.
Before Treatment
• Do not take any pain relievers that are also bloodthinners.
• Do not receive Botox if pregnant or breastfeeding
• Do not use Alpha Hydroxy Acids higher than 10% and Retinoids prior to treatment
• Your medical professional will discuss which prescription medication you cannot take before treatment
After Treatment
• Avoid laying on or touching the treated area 24 hours after treatment
• Avoid harsh exfoliants, scrubs, rough face washing after treatment
• Avoid strenuous workouts and intense physical activity
• Ice is okay for any swelling or redness
Botox Areas
The most commonly treated areas are:
• Crow's feet
• Glabellar lines
• Forehead lines
Botox Phoenix Locations
There are many Botox Phoenix locations around the valley, but National Laser Institute remains the best in the business. We are the leader in the medical aesthetic industry and have earned many outstanding reviews. Our Botox injection treatments are performed by expert medical professionals within a luxury medical spa environment. Before your treatment, your medical professional will thoroughly discuss your skin type, concerns, and overall goals in order to give you the best treatment possible.
To learn more about Botox Phoenix locations, treatments, or National Laser Institute, please call 800.574.8377.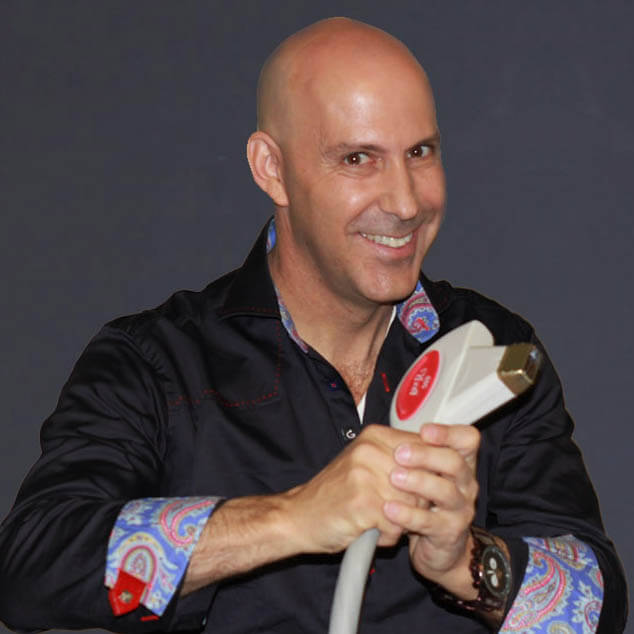 Louis Silberman
Louis J. Silberman is the CEO and Co-Founder of National Laser Institute, the pioneer of the medical aesthetics training industry and one of the largest educators in the country.