Botox Phoenix Deals
Botox is a nonsurgical cosmetic treatment designed to smooth out wrinkles and fine lines, leaving you with rejuvenated and youthful looking skin. Botox was approved by the FDA in 2002 and in the last ten years has treated millions of people. In fact, just last year there were over 6 million Botox treatments performed.
National Laser Institute offers Botox Phoenix locations, giving clients the best possible treatment in their luxury medical spa setting. Botox requires zero downtime and is affordable in comparison to plastic surgery, which is why many people opt for the results that Botox treatments can provide.
How does Botox work?
Botox works to prevent targeted muscles from contracting by temporarily blocking nerve impulses. As a result, wrinkles soften and fade between 3-6 months.
Who performs Botox?
Trained, expert medical professionals perform Botox treatments in a luxury medical spa environment. Before treatment, your medical professional will discuss your skin type, concerns, and goals in order to provide the best possible treatment tailored to your wants and needs.
Injection Areas
Botox common injection areas include:
• Crow's feet
• Forehead lines
• Glabellar lines
Botox Phoenix Treatments
We know there are many Botox Phoenix locations across the valley, but National Laser Institute is dedicated to providing you with quality treatments performed at a fraction of the retail cost. We are the leader in the medical aesthetics industry and have earned an A+ rating from the BBB. We provide Botox Phoenix deals starting at just $7.50 per unit, and all treatments are performed by medical professionals within our medical spa environment. To learn more about Botox Phoenix locations or National Laser Institute, please call 800.574.8377.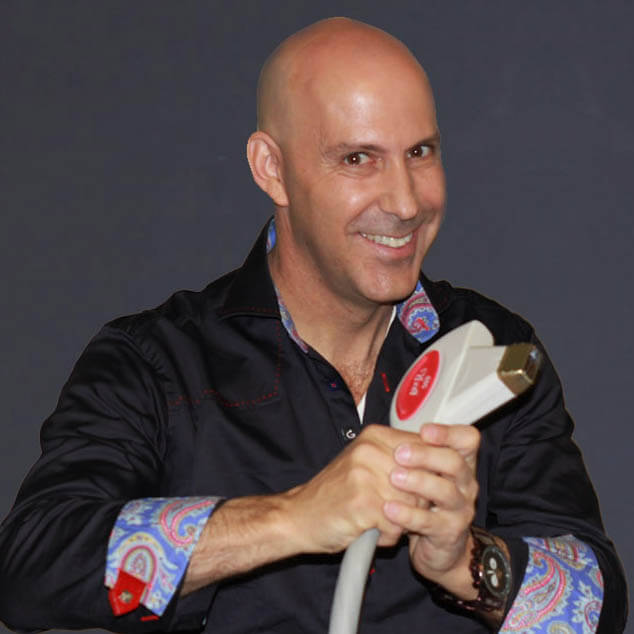 Louis Silberman
Louis J. Silberman is the CEO and Co-Founder of National Laser Institute, the pioneer of the medical aesthetics training industry and one of the largest educators in the country.