Botox Safety: Sweet Tooth Proves It?
Botox safety has just been proven once again. According to a recent study, the Botox toxin has a sweet tooth that guides its extreme ability to target neuron cells in the body. This craving for sugars has helped scientists to prove once again just how safe Botox is for cosmetic use. If you are concerned about Botox safety, continue reading as we reveal the reality of just how safe Botox really is.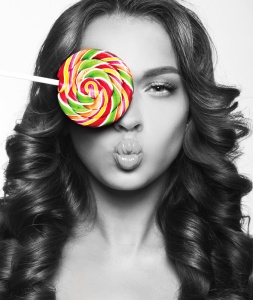 Botox Safety Statistics
Botox is widely used in a weakened form for safely and effectively treating various medical conditions as well as for cosmetics. The clinical product Botox contains extremely low doses of the toxin and is safe to use. Botox Cosmetic is a purified, natural protein derived from the bacterium Clostridium botulinum. Allergan created the botulinum toxin category in 1989. Since then Botox has been approved in 75+ countries and for 5 indications in the United States.
Botox safety has been studied in over 2,000 publications in scientific and medical journals.  There have been over 11 Million Botox treatments since approval in 2002. And it's been the most popular physician-administered nonsurgical aesthetic procedure for the past 7 years.
Not only is Botox safety well studied, the following timeline reveals a long history of Botox safety illustrated by FDA approval.
1895: Botulinum protein first identified

1950s: Research showed that BTX-A blocks the release of acety choline

1976: FDA initiation of clinical studies with BTX

1989: Allergan receives FDA approval for blepharospasm and strabismus using BTX-

2000: FDA approves BTX-A for cervical dystonia

2002: FDA approves BTX-A for glabellar lines

2004: FDA approves BTX-A for severe primary axillary hyperhidrosis

2009: BOTOX® 20th Anniversary
Botox Has a Sweet Tooth
The potency and therapeutic effects of Botox rely on its extraordinary ability to target motor neurons and to block release neurotransmitters that control the movement of muscles, which relaxes the muscle. The targeting ability that Botox is known for is achieved by highly selective interactions between the toxin and its receptors – host proteins that bind to the toxin in a lock and key manner.
According to a new study, the way Botox toxin recognizes its receptors reveals how Botox neutralizes its own deadly toxic nature. With this new structural information, scientists are now able to pinpoint key amino acids in the toxin that are required for binding to sugars. They have found that even mutating a single amino acid is sufficient to abolish the toxicity of Botox by more than a million fold! 
In other words, the Botox sweet tooth has helped scientists to understand just how safe Botox is for cosmetic use. If you've been sitting on the fence and are considering jumping on the Botox bandwagon, consider the following reviews.  These experiences highlight how Botox safety and efficacy helps our clients look and feel their best at the National Laser Institute Med Spa.
Botox Client Reviews
"I stumbled upon this place in need of Botox and I have now formed a love for NLI. The staff I have worked with us unbelievable. I highly recommend NLI to anyone looking to have fun while turning back a little time." Cindy B., National Laser Institute Med Spa Client, Scottsdale

"Thank-you so much for making me feel comfortable every time I've come for Botox, and I just had eMatrix yesterday by the school and my instructor was wonderful as well! It's funny, the instructors daughter and mine went to school together! She couldn't have been any nicer too! I will continue coming to you! I've never had things done like this and I see so many women come in as well! I've got to take care of myself as I get older! I'm not going to grow old gracefully ugh! But you help me feel better! Thank-you again." Sandra S., National Laser Institute Client

"I always have an excellent experience with the trainers teaching and mentoring their professional students. I've had multiple skin care treatments completed over the last few years, such as Photofacials, a Microlaserpeel, two different Chemical Peels, Botox and Teeth Whitening! NLI has always been diligent to ensure my skincare safety was always first, but thoroughly reviewing my medical history and skincare regime, so that I didn't overlap too soon on services. They really care about their clients and truly uphold a strong work ethic regarding client care and safety. I have always recommended NLI to coworkers, family and friends for skincare and other spa care needs. I value this company and truly enjoy being a part of their training program, because I love skincare and they are definitely at the forefront of providing the latest laser and related skin care techniques." Cindy C., National Laser Institute Client, Scottsdale
The National Laser Institute has been the premier anti-aging academy in North America for over a decade. Since 2004, we have trained students from around the planet in revolutionary medical aesthetic technologies including laser, IPL, and cosmetic injectable treatments. At the National Laser Institute Med Spa, you can get your treatments from the experts that train doctors, nurses, and laser techs who fly in from across the globe including Dubai, Beverly Hills, Paris, New York, and London!
We've got the insider secret on how you can re-discover your beauty for less and achieve a lasting return on your investment. We invite you to experience our customized luxury treatments without paying luxury prices. You can visit our training institute for deeply discounted rates on treatments. Or you can receive your treatments privately in our med spa by the experts that teach doctors, nurses, and laser techs how to perform laser and injectable treatments.
While medical aesthetics is our passion, client care is our reason for being. We are dedicated to helping you rediscover the younger, healthier and more beautiful you – from the inside out.  Call us at 800-851-0969 for your complimentary consultation or click here to reserve your appointment online.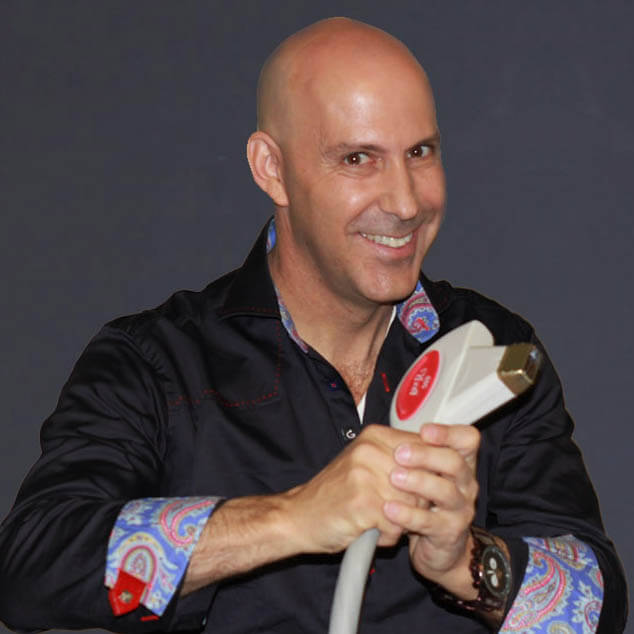 Louis Silberman
Louis J. Silberman is the CEO and Co-Founder of National Laser Institute, the pioneer of the medical aesthetics training industry and one of the largest educators in the country.