Botox Scottsdale AZ
Botox is a well-known anti-aging product that had over 6 million treatments performed on clientele last year. For the last decade, Botox as a cosmetic treatment has been all the range among people looking for a discrete way of removing fine lines and wrinkles from their facial appearance. Botox was approved by the FDA in 2002 and because it is a cosmetic injectable, it is a nonsurgical, fast, effective, and easy way to safely provide you with a more youthful appearance. Millions of people have experienced noticeable results with Botox treatments, and now you can too with Botox in Scottsdale AZ at NLI Med Spa.
Botox Summary
Botox is a safe and effective way of ridding fine lines and wrinkles from the face and rejuvenated a fresher appearance by temporarily preventing nerve impulses from leading to the contraction of certain targeted muscles. When these muscles cannot contract, they cannot form wrinkles. Therefore, the result is a smooth, even, and youthful appearance.
The Process
Here's what you'll experience when you receive Botox Scottsdale treatments from our NLI Med Spa. Upon booking your appointment, one of our specialists will go over pre-treatment consultation with you to make sure you are eligible for treatment, are off certain medications, and tell you what to expect for your treatment. The day you come in, you will consult with your medical professional and thoroughly discuss your skin care goals and concerns in order to receive the best possible treatment. Then, you will make yourself comfortable within our luxury medical spa setting while our expert medical professional inject your treatment area with a tiny needle. The entire treatment process takes roughly 10-15 minutes, and then after a post-consultation you are free to go about your day!
Injection Areas
Frown lines

Between the eyebrow lines

Crow's feet
Botox in Scottsdale, AZ
You're in good hands when you receive Botox treatments in our Scottsdale, AZ medical spa with National Laser Institute. We are the leader in the medical aesthetics industry and have earned many outstanding reviews. We treat hundreds of clients each month and have medical professionals who specialize in Botox treatments so you can receive the very best Botox service in Scottsdale. To learn more about Botox Scottsdale locations or NLI Med Spa, please call 480.290.7333.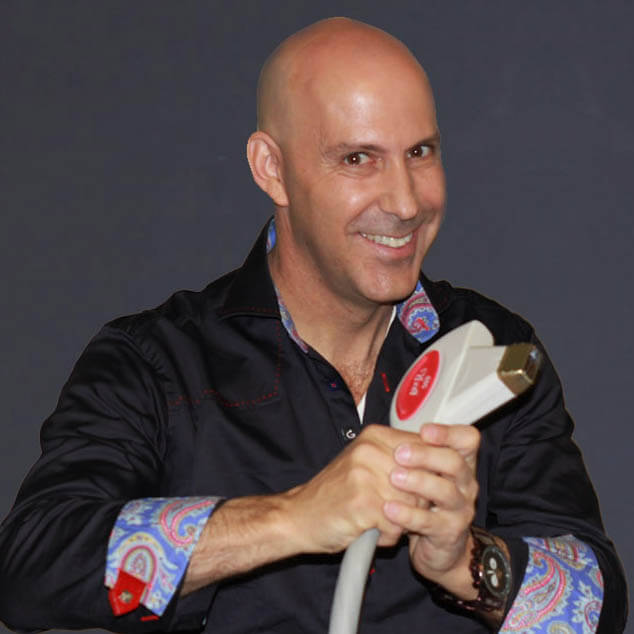 Louis Silberman
Louis J. Silberman is the CEO and Co-Founder of National Laser Institute, the pioneer of the medical aesthetics training industry and one of the largest educators in the country.