Botox Deals in Dallas

Botox Deals in Dallas
There were 6 million Botox treatments performed in the U.S. last year, making Botox the continued #1 nonsurgical cosmetic treatment in the nation. There are many reasons clients specifically seek out Botox. For one, there is no downtime after treatment. Also, Botox gives clients naturally appearing results. Finally, Botox costs way less than pricey and risky plastic surgery options.
It's no wonder why people want to seek out Botox deals in Dallas. In this day and age, time and money are everything. National Laser Institute values your time, which is why they offer fast, effective, and quality Botox treatments at their medical spas in both Dallas and Scottsdale, AZ for a fraction of the retail cost. Looking for a Groupon Botox deal? Here's why you should reconsider that decision.
Why Not To Groupon When it Comes to Botox Deals
Everyone knows Groupon offers excellent deals, especially when it comes to Botox deals. But are you truly getting your money's worth? A report on Yahoo News states that although Groupon may offer you 75% off for a Botox "deal," you should be wary. This means this medical professional is offering it at a very low rate and they already have to give a percent of this back to Groupon. It's been known that some medical professionals will dilute the Botox solution, which means you aren't getting a quality Botox treatment. Also, another source says that medical professionals who take part in these Groupon Botox deals may take part in acquiring a cheaper Botox product off the gray market.
How Botox Works
Botox is an injectable gel solution that is inserted with a fine-tipped needle into targeted muscles. Once injected, Botox works to prevent certain muscles from contracting. Because these muscles cannot contract, they relax, which means the face softens and wrinkles disappear.
Botox Injectable Areas
The most common Botox treatment areas are:
Crow's feet

Forehead lines

Between the brow lines
Your medical professional may also be able to perform advanced areas, so ask upon your consultation.
Botox Deals in Dallas
You don't have to worry about ineffective or diluted Botox deals with NLI Med Spa. With us, you get 100% quality Botox with deals at a fraction of the retail price. We are ranked as #21 as the biggest buyer of Allergan products, which produces Botox. Our treatments are performed by expert medical professionals in a luxury medical spa setting. Your medical professional will consult with you to discuss your skin care concerns and goals to give you the best, quality Botox treatment at a fraction of the retail price!
Are you ready to take advantage of the best Botox deals in Dallas? To receive your free consultation, call 1-800-851-0969 or click here to get started. Don't forget to ask about our monthly specials for even more anti-aging treatments!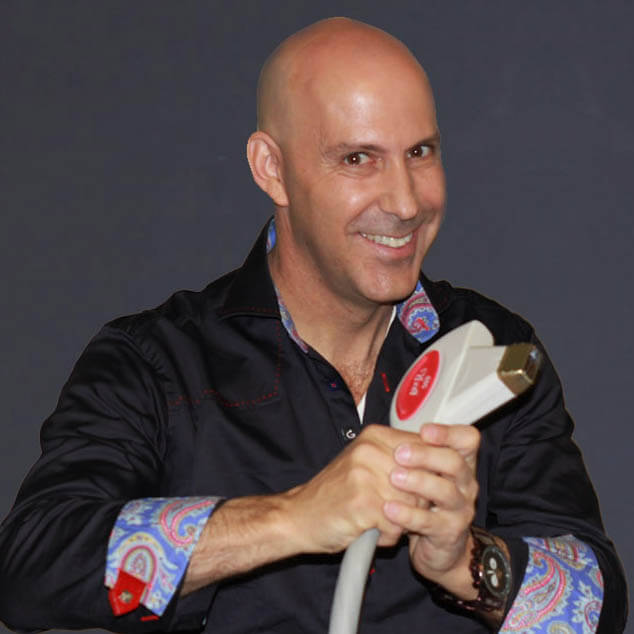 Louis Silberman
Louis J. Silberman is the CEO and Co-Founder of National Laser Institute, the pioneer of the medical aesthetics training industry and one of the largest educators in the country.