Botox Scottsdale Services
Botox cosmetic has earned its ranking as the #1 nonsurgical cosmetic injectable performed in the U.S. The purpose of Botox cosmetic is to eliminate fine lines and wrinkles that may appear on the face as we age. Because Botox is not a surgical procedure, there is no downtime or recovery period, and results are almost instantaneous. NLI Med Spa in Scottsdale is dedicated to providing you with quality Botox treatments at a fraction of the retail price.
How Botox Cosmetic Works
Botox is a FDA approved treatment and works by injecting a very fine needle of solution into selectively targeted facial muscles. This solution temporarily prevents the muscle from contracting. When your muscle cannot contract, it is therefore forced to relax, which creates smooth, youthful, anti-aging results.
What Botox Treats
As a cosmetic injectable, Botox is designed to improve:
Crow's feet

Brow lines

Forehead lines
Botox FAQs
How long is my treatment?
Botox treatments at NLI Med Spa typically take 20-40 minutes. A good portion of that time is spent consulting with you in order to gain a sense of your overall skin care goals and desires. We want your Botox treatment to look 100% flawless.
Who performs my Botox?
Medical professionals
Does it hurt?
You feel a slight pinch from the injection needle, but since it is so fine patients do not typically experience any discomfort.
How long will my Botox last?
Between 3-5 months.
Botox Scottsdale at NLI Med Spa
NLI Med Spa is the leader in the medical aesthetics industry and committed to providing clients with quality services. We have achieved an elite Top 50 ALLERGAN PARTNER PRIVILEGES® status, which demonstrates our commitment to patient care and loyalty to the Allergan portfolio of aesthetics products. At NLI Med Spa, you will receive 100% quality Botox product as well as 100% quality service from the time you enter our building until you leave.
NLI Med Spa has a Scottsdale location for all of your Botox needs. Botox treatments start at just $7.50 per unit, a fraction of the retail cost! To learn more about Botox Scottsdale locations, Botox treatments, or NLI Med Spa, please call 480.290.7333.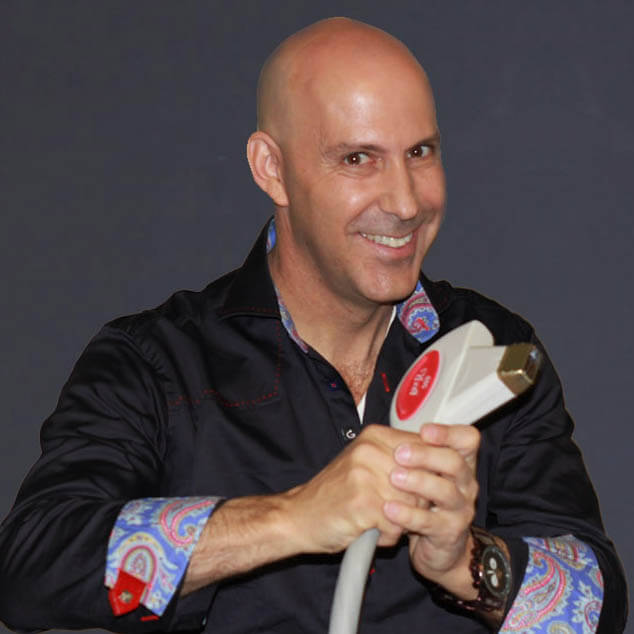 Louis Silberman
Louis J. Silberman is the CEO and Co-Founder of National Laser Institute, the pioneer of the medical aesthetics training industry and one of the largest educators in the country.