Botox Unlocks Happiness

Smile, smile, smile at your mind as often as possible. Your smiling will considerably reduce your mind's tearing tension. – Sri Chinmoy
Did you know the muscles in your face actually send a signal back to your brain about the state of your emotions?  In a recent article titled Depressed? Botox Might Be the Key To Happiness, this exciting breakthrough concept is revealed.  Botox stops you from frowning. When your frown muscles are relaxed, they send a signal to your brain that you are happy!
I recently learned something comparable to this concept from my massage therapist, Linda.  After suffering from tension headaches over the years and trying everything to get rid of them, I finally found a simple solution.  Linda taught me to place a pencil horizontally between my teeth, and my tension headache instantly disappears! A licensed and highly educated professional, Linda explained the trigger points in the suboccipital muscle group at the base of the skull are the most common cause of tension headaches. The suboccipitals are also partly "antagonized" or balanced by the jaw muscles.  So by holding a pencil in your mouth, the jaw muscles relax and in effect, the suboccipitals in the back of your head relax.  Moreover, it can be theorized by holding the pencil in this way, the muscles in the jaw and suboccipital area are telling your brain that you are relaxed, and the headache goes away!
Botox Unlocks Happiness
Similarly, for those suffering from depression who have tried therapy, antidepressants, alternative treatments and lifestyle changes which have not worked, Botox may be the simple answer!
In the aforementioned article Depressed? Botox might be the key to happiness, the story of a woman named Susan is provided as a case study to prove Botox Unlocks Happiness.  Susan was diagnosed with depression and seasonal affective disorder a few years ago. She tried three different antidepressants, meditation, a light therapy box and cognitive behavioral therapy.  All of these treatments only marginally improved her symptoms and her depression lingered.  Six years ago, she tried Botox as an alternative therapy.  "When I would look at myself in the mirror, I always looked like I was unhappy and frowning. After I started the Botox, that feeling went away," she said.
When compared to antidepressants, "Botox is hands down much safer and more reliable," said Dr. Doris Day, a board certified dermatologist in New York City.  Also, with over 20 years of injecting patients with Botox for cosmetic reasons, Day said that patients— who did not have depression— told her they felt happier.
Indeed, depression is complicated and challenging to treat. Although Botox may not be the magic bullet some are hoping for, experts say it could be a good supplementary treatment to other forms of therapy.  And you can enjoy the added benefit of reduced wrinkles!  If you are interested in trying Botox, you will be in good hands at National Laser Institute.  NLI is leading the anti-aging revolution as the premier education facility in the country.  We train physicians and nurses from all over the world in advanced medical aesthetic technologies including laser, IPL, and cosmetic injectables like Botox.
Visit our training institute for deeply discounted rates on treatments or receive your treatment in our med spa by the experts that teach doctors, nurses and laser technicians privately.  While other med spa's typically charge $15/unit for Botox, at National Laser Institute, Botox starts at just $7.99 per unit.  We offer non-obligation consultations. To find out more about Botox, call 800.574.8377 or click here and receive a free consultation with one of our expert skin care specialists.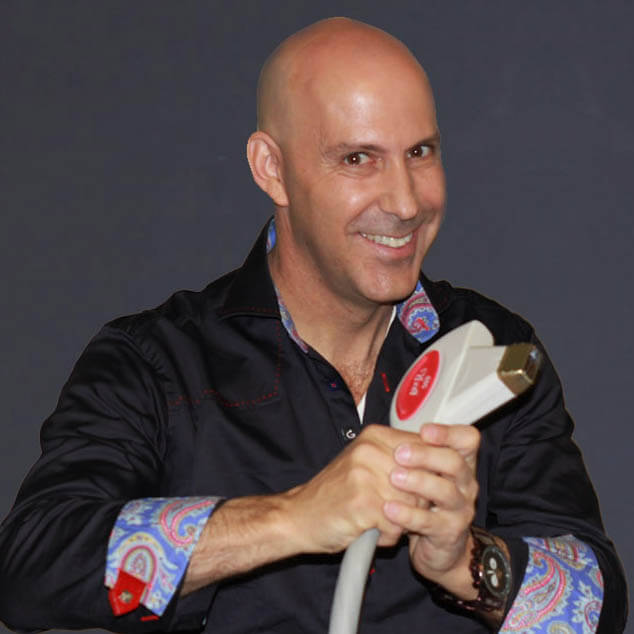 Louis Silberman
Louis J. Silberman is the CEO and Co-Founder of National Laser Institute, the pioneer of the medical aesthetics training industry and one of the largest educators in the country.