Brotox Booms
Newsflash!  The demand for anti-wrinkle cosmetic injectable treatments is growing so quickly for men, it doesn't matter what your socioeconomic status is.  What does matter is you can now look as young as you feel without going under the knife, and you can shout it from the rooftops.
We are living in a world where increasingly both genders are getting Botox without any stigma. Twenty years ago, guys didn't really go to the gym or use moisturizer because it wasn't cool. Now it's normal.  As Brotox booms the numbers are stacking up. There are tons of guys who do it – more than you realize.
Brotox Booms
We have evolved as a society, and the stigma associated with Brotox is diminishing.  Men want to defy their age are no longer hiding it.   Ryan is a 31 year old chiropractor who has been successfully treating his furrowed brow with Botox for a year.  Ryan is optimistic as he contemplates, "In the next five years, Botox will be a given, especially as guys hit their 30s and 40s… A lot of guys (in that age bracket) would've previously been married and might've let themselves go a bit. In our generation, general appearance is a lot more important than what it was previously."
According to a recent article in Australian based publication, PerthNow, Embracing 'brotox': Explaining the Botox boom for men, 77 percent of men surveyed last year felt it was "acceptable to undergo non-surgical cosmetic procedures". This is merely 10 percent less than the women who subscribe to the same opinion.
Men look for a more youthful appearance which can give them an edge in their professional sphere of influence.  Many view Brotox like fitness: you can work your way up from a poor level to a good level.  But you have to maintain it by making the investment and visiting your doctor every 3 to 6 months.
While Brotox is more acceptable now, there is still some worry over botched jobs.  The most important thing to remember with Botox is that rather than paying for the injectable itself, you are really paying for the injector. You can trust the experts at National Laser Institute to guide you through your options for Botox and to use the most innovative aesthetic techniques to create natural-looking results.
We are leading the anti-aging revolution as the premier educational facility in the country, training physicians and nurses from all over the world in advanced medical aesthetic technologies including laser, IPL, and cosmetic injectables. Visit our training institute for deeply discounted rates on treatments or receive your treatment in our med spa by the experts that teach doctors, nurses and laser technicians privately.
While other med spa's typically charge $15/unit for Botox, at National Laser Institute, Botox starts at just $7.99 per unit. Our experts always take time in answering your questions to determine which treatment is best for you.  We would be glad to answer your questions personally. The National Laser Institute offers non-obligation consultations.  To find out what product or service would be the best fit for your skin, call 800.574.8377 or click here and receive a free consultation with one of our expert skin care specialists.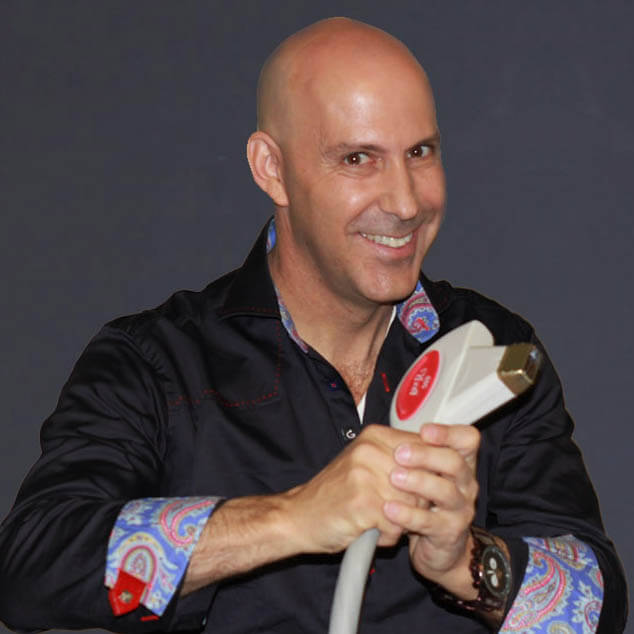 Louis Silberman
Louis J. Silberman is the CEO and Co-Founder of National Laser Institute, the pioneer of the medical aesthetics training industry and one of the largest educators in the country.