Brotox Deals
Brotox deals? Cosmetic procedures are normally associated with women, but according to recent reports by the American Society of Plastic Surgeons, Botox is breaking gender norms. Brotox is a prime example of this. According to Urban Dictionary, it's a noun used to describe Botox when used on a male, and it's usually something he doesn't want you to know about.
Youth is prized between men and women both. Traditionally, it's just been a little bit harder for men to admit that. Some men use Brotox to prevent or erase wrinkles, while others use it to improve and maintain their wrinkle-free face. Although appearance may not matter much to some men, others are looking to boost their self-esteem because when you look your best, you feel your best.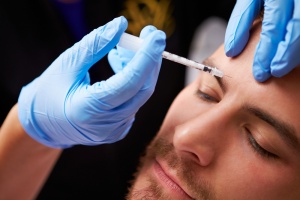 The Best Brotox Deals For A Competitive Edge
Men want to ensure they won't lose their competitive edge to somebody younger in business or in their personal lives. Once men get over the stigma of Botox deals being only for women, they are drawn to it, too.
"Our male clients often express concern about looking their best when it comes to their employment and how it affects them in their job with their co-workers and with clients and people they meet," says Louis Silberman.
In our latest Brotox vlog, we show you how it can benefit your skin as Woody tries Brotox for the first time.  
Janelle plans to do 5 injection sites with 3 units in each injection site because male muscles tend to be a little stronger.  
Woody laughs and says, "That's it?" as the illustration reveals it's a simple, quick, painless treatment.  
It's normal to have a little bit of bleeding and a few bumps. Brotox deals with a solution that we are putting right underneath the skin. This solution leaves little bumps that last for about 20-30 minutes and then go away.
Most of our clients who come in for Brotox come in for other treatments, too. They come in for Botox and filler combinations, Microneedling with PRP, and also laser treatments.  
"Brotox can be used for other areas on the face. Botox can be used to relax any muscle. So depending on what your needs are, and where you've got wrinkles, we can use it.  So if you have an orange peel chin, we can relax that muscle with Botox. If you have too much tension in your jaw, Botox can be injected there to relax the muscle. Botox can also be used to treat excessive sweating in the underarms and hands," says Janelle.
On a scale of one to ten, Woody describes the pain as a two out of ten.  The reason is because it is a simple procedure, but also because Janelle has a soft touch as an experienced injector.
The National Laser Institute Med Spa is the number one choice for Brotox deals in Scottsdale, Dallas, Boston, Philadelphia, Chicago, and Nashville. We train doctors, nurses, aestheticians, and laser technicians from around the globe the most advanced medical aesthetics techniques and technologies. You can choose to visit our anti-aging academy for deeply discounted rates on treatments or to receive your treatment in our private med spa by the experts that teach doctors, nurses and laser technicians. This choice will give you flexibility on pricing that you can't find at other med spas around the country.
Call 800-851-0969 or click here for your complimentary consultation on Brotox deals and to discover which spa treatments for men we can customize to meet your needs. We look forward to working together with you to achieve your dream results at the National Laser Institute Med Spa.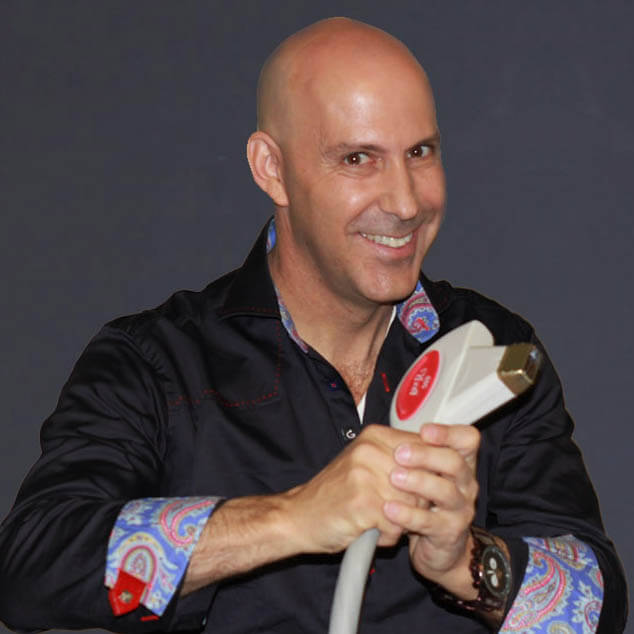 Louis Silberman
Louis J. Silberman is the CEO and Co-Founder of National Laser Institute, the pioneer of the medical aesthetics training industry and one of the largest educators in the country.