Pomegranates Anti Aging Superfood
There's a silent killer on the loose and it's called chronic inflammation. Anytime you are feeling aches and pains, it's the result of inflammation. And when inflammation is out of control, it can damage and age your body. Pomegranates contain a range of beneficial plant compounds and have incredible benefits for your body. This anti aging superfood lowers the risk of age-related diseases and packs a powerful anti aging punch due to its anti-inflammatory powers.
A pervasive feature of aging tissues and most if not all age-related diseases is chronic inflammation. Anything that reduces oxidation reduces inflammation, and anything that reduces inflammation reduces oxidation. Antioxidants found in foods protect your cells from the effects of free radicals and can help reduce an overabundance of inflammation in your body.
Pomegranates are known to have potent antioxidant and anti inflammatory medicinal properties. There are two unique substances in pomegranates that are responsible for these health benefits: Punicalagins and Punicic Acid.
Punicalagins are powerful antioxidants found in the juice and peel of pomegranates. They are so potent that pomegranate juice has been found to have three times the antioxidant activity of red wine and even green tea. Pomegranate extracts and powders are usually made from the peel of the pomegranate because of its elevated antioxidant and punicalagin content.
Punicic acid, also known as pomegranate seed oil, is the main fatty acid in the arils of the pomegranate. It is a type of conjugated linoleic acid with potent biological effects.
Pomegranates Anti Aging Superfood
Studies reveal pomegranates reduce inflammation which means they fight aging and disease.  Not only is chronic inflammation a leading cause of aging, it causes disease including heart disease, cancer, type 2 diabetes, Alzheimer's disease and even obesity. Pomegranates have potent anti-inflammatory properties, which are largely mediated by the antioxidant properties of the punicalagins.
Test tube studies have shown that it can reduce inflammatory activity in the digestive tract, as well as in breast cancer and colon cancer cells. One study in diabetics found that 250 ml of pomegranate juice per day for 12 weeks lowered the inflammatory markers CRP and interleukin-6 by 32% and 30%, respectively.
At the end of the day, pomegranates are among the healthiest fruits on the planet. They have wide-ranging anti-inflammatory benefits, and are a powerful anti aging superfood that can help you reduce the risk of disease. If you want to enjoy the health benefits outlined in today's blog, eat pomegranate arils, drink pomegranate juice, or add pomegranate supplements containing pomegranate extracts and powder to your diet.
The National Laser Institute is the premier anti aging academy in North America.  We train physicians and nurses from all over the world in revolutionary medical aesthetic technologies including laser, IPL, and cosmetic injectable treatments. Discover the new you at National Laser Institute.  Trust our certified physicians, nurses, aestheticians and laser technicians to create your dream results using the Gold Standard in innovative aesthetic techniques.
Visit our anti aging academy for deeply discounted rates on treatments or receive your treatment in our med spa by the experts that teach doctors, nurses and laser technicians privately. Call us at 800-851-0969 and click here to schedule your complimentary anti aging consultation.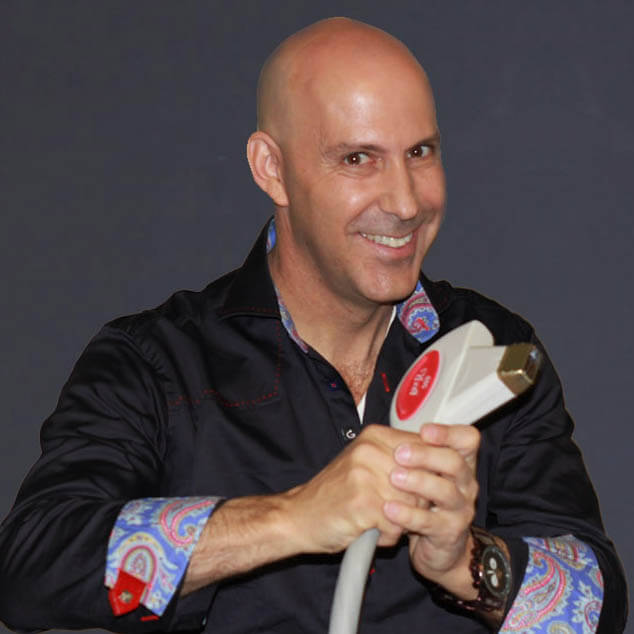 Louis Silberman
Louis J. Silberman is the CEO and Co-Founder of National Laser Institute, the pioneer of the medical aesthetics training industry and one of the largest educators in the country.