Calling All Chicago Clients

Calling All Chicago Clients
Calling All Chicago Clients! Are you ready to finally achieve the complexion you have always wanted? The National Laser Institute is headed to The Windy City with a few of our favorite treatments. We would be happy to assist you in finding what is best for you, your skin, and your body type. Our gold standard medical aesthetic facility and dream team are ready to help you attain your most confident self.
eMatrix
eMatrix is a safe and non-invasive resurfacing procedure that stimulates collagen at the source. Using advanced targeted energy we are able to reach the deeper layers of the epidermis without affecting the surface layers. With this state-of-the-art rejuvenating treatment you are able to obtain results similar to more aggressive and invasive procedures. Your complexion will become brighter and tighter while reducing fine lines and wrinkles, as well as scars, and even stretch marks.
Laser Hair Removal
Say goodbye to shaving, waxing, and plucking. Laser Hair Removal eliminates current unwanted hair as well as its future growth. At The National Laser Institute, our industry-leading medical spa exposes your hair follicles to pulses of laser light. This heat targets the melanin in your hair to destroy the follicles.
Imagine a world where constantly purchasing razors, electric shavers, lathers, shaving creams, and brushes is a thing of the past. A silky smooth-to-the-touch body is possible and attainable with our Laser Hair Removal treatments.
Photofacial 
Get younger and healthier skin with this advanced anti-aging procedure.
Sun exposure, melasma, pollution, and scarring can cause "aged skin" in addition to hyperpigmentation. Photofacials work by targeting and removing years of discoloration that have appeared over time. This treatment involves an intense pulse of light (IPL) that will lift and remove the unwanted blemishes from your complexion.
The IPL wavelengths regenerate the skin without affecting the outermost layers of your complexion. Due to this, we are able to clean and clear your skin from the outside in, with no downtime. Photofacials remove those obnoxious brown and red spots for a more even skin tone and texture.
eLight 
eLight is a nonablative and nonsurgical skin tightening treatment. This anti-aging procedure is a great alternative for those who wish to avoid the more invasive surgeries. Using a light-based solution, eLight effectively treats and tightens skin of all tones and textures.
By utilizing cosmetic light technology, we are able to produce maximum anti-aging results with no discomfort, downtime, or incisions. To boost collagen and elastin production, multiple wavelengths of light are used to treat the skin. Rejuvenate your appearance as well as promote collagen with this skin tightening treatment. Reveal a younger and tighter appearance with eLight.
Dermal Fillers 
Would you like to take anywhere from 5 to 10 years off your appearance? With Dermal Fillers, you can reverse the hands of time in addition to preventing further signs of early aging and wrinkling. Certain dermal fillers are used to treat different areas of the face and can be customized depending on your ambitions and desires. Feel your most confident whether it's achieving those perfectly pouty lips, softening creases and folds around the eyes and mouth, or enhancing your facial contours.
Our anti-aging experts are here to make your dreams a reality. Avoid the risks and complications that come along with the more invasive surgeries. Dermal Fillers provide soft and natural looking results. Furthermore, avoid "frozen face" and retain the ability for comfortable, yet firm movement. With these amazing injectable filler treatments, we would like to invite you to look and feel younger by enhancing your already beautiful features.
Botox
Botox injections not only smoothes out fine lines and wrinkles, it also prevents them. Reduce those pesky lines and wrinkles on your forehead with Botox. These injections block signals that go from the nerve to the muscle. By injecting these muscles they are no longer able to be contracted, therefore creating a smoother more relaxed appearance. As a result, say goodbye to "elevens" and crow's feet.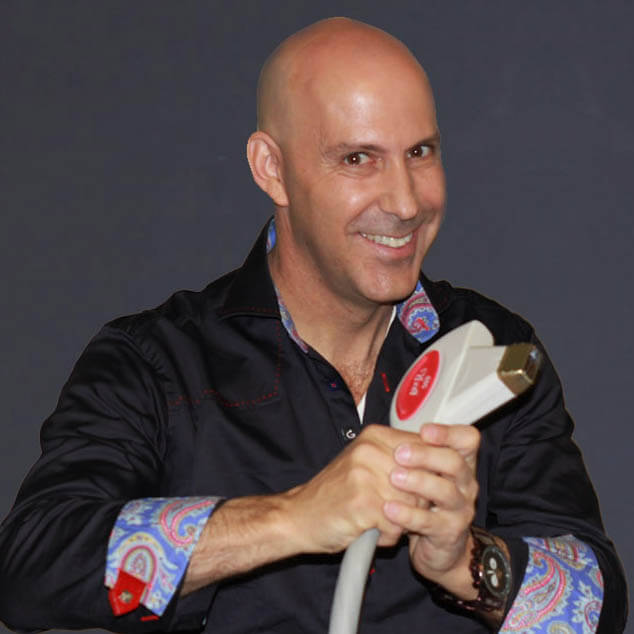 Louis Silberman
Louis J. Silberman is the CEO and Co-Founder of National Laser Institute, the pioneer of the medical aesthetics training industry and one of the largest educators in the country.