Skin Tightening with eLight

Skin Tightening with eLight 
Not all New Years resolutions have to do with achieving your dream body, oftentimes they are about achieving your dream complexion. To get your skin started on the right path, the National Laser Institute would like to offer a skin tightening package giveaway. With eLight you can enjoy tighter and more youthful-looking skin in just a matter of minutes. Click here to win six treatments of Skin Tightening with eLight.
eLight is a nonablative and nonsurgical skin tightening procedure. This medical aesthetic treatment is a fantastic alternative to the more invasive surgeries. Using a light-based solution, eLight successfully treats and tightens skin of all textures and tones.
eLight works by utilizing cosmetic light technology to produce maximum anti-aging results with no discomfort, downtime, or incisions. To promote collagen and elastin production, multiple wavelengths of radiofrequency and light are used to treat the skin. Over time, and after a number of sessions your skin will be rejuvenated as well as your collagen boosted. Uncover a tighter and more youthful looking appearance.
Tightens moderately loose skin on:
Continue your new year with a bang and enter here for your chance to win our six-session Skin Tightening eLight Giveaway Contest. Achieve your new resolutions of younger and firmer looking skin.
Furthermore, our dream team of professionally trained nurses, doctors, and laser technicians are here to help you on your journey to healthier, happier skin. The National Laser Institute and Medical Spa accepts only the Gold Standard in skin rejuvenating procedures.
This treatment is valued at $1,000 in our private medical spa. If you would like to learn more about Skin Tightening with ELIGHT or any other of our treatments provided please do not hesitate to ask us. Give us a call at 800-851-0969, it would be our pleasure to answer any further questions you may have. In addition, we would love to schedule you for a complimentary consultation for any one of our procedures.
The contest will be closed on February 28, 2018.
Limited to Arizona and Texas Residents.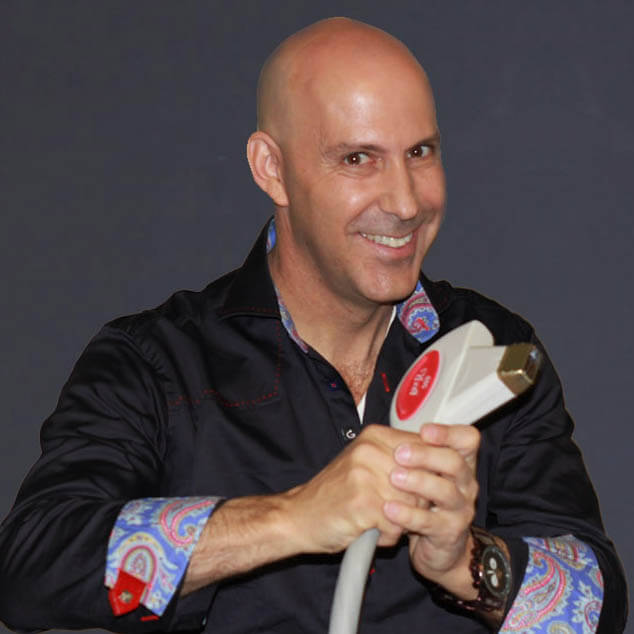 Louis Silberman
Louis J. Silberman is the CEO and Co-Founder of National Laser Institute, the pioneer of the medical aesthetics training industry and one of the largest educators in the country.