Celebrity Skin Care Secret

Celebrity Skin Care Secret
Being in the midst of Hollywood award season, we are seeing all our favorite celebs radiating on the red carpets. How do they maintain their youthful-looking skin? And how do others seem to be aging backward? Thanks to social media, household names are starting to share their beauty tips and tricks. The celebrity skin care secret is out with the Intracuetical Oxygen Facials.
Intracuetical Oxygen Facials
Celebrities choose the Inratceutical Oxygen Facial as their preferred skin care regimen. The secret to maintaining their ever-dewy complexion is as simple as keeping their skin oxygenated. The good news? You too can achieve that age-defying, red carpet look with this amazing celebrity go-to procedure.
The Intraceutical Oxygen Facial gives your complexion a radiant appearance by calming, cooling, and hydrating the skin. Using a handheld device, very similar to an airbrush tool, a medical-grade blend of ingredients is applied to your skin. It feels like a blast of fresh, cold air as it begins to hydrate and rejuvenate your skin. It can be applied anywhere on the face, even around the eyes and nostrils.
Each blend uses an infused serum to help retain moisture, giving your complexion that hydrated, dewy glow. Due to these amazing blends, you too can unlock this Celebrity Skin Care Secret.
Rejuvenate
Reduces fine lines and wrinkles

Increases hydration

Prevents early aging

Shrinks Pores
Opulence
Helps brighten your appearance

Evens out skin tone

Increases elasticity

Reduces dark under-eye circles
Clarity 
Calms acne

Restores moisture

Prevents future breakouts.
Atoxelene 
Softens lines and facial folds

Hydrates

Plumps facial hollows
Celebrities like Naomi Campbell, Jessica Biel, Katy Perry, and Eva Longoria are letting it be known that one of their favorite skin care treatments is the Intraceutical Oxygen Facials. These facials are fantastic for nourishing the skin, as well as replenishing and rejuvenating your complexion. Achieve forever youthful and healthy-looking skin with the Intraceutical Oxygen Facial.
Book Your Facial Today
Keep that glow going though! A regular regimen of receiving the Intraceutical Oxygen Facial will greatly benefit you for a beautifully hydrated face! We invite you to receive a free consultation with one of our skilled aestheticians at our renowned med spa and institute.
Our trusted dream team will assist you in creating your own personalized skin care plan. See and feel for yourself what it is like to have long-lasting, radiant skin with Intraceutical Oxygen Facial.
Call The National Laser Institute and Medical Spa at 800-851-0969 or click here to reserve your beauty consultation spot today to receive this Celebrity Skin Care Secret procedure.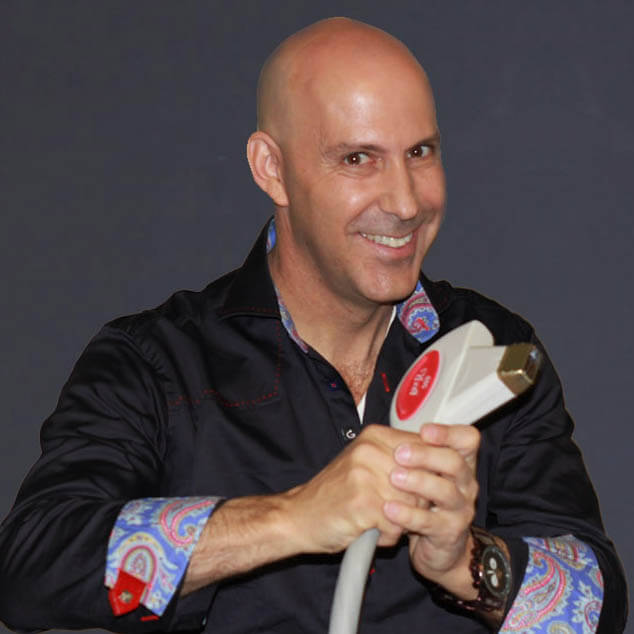 Louis Silberman
Louis J. Silberman is the CEO and Co-Founder of National Laser Institute, the pioneer of the medical aesthetics training industry and one of the largest educators in the country.