Classy, Sassy & Hairless
Did you know we just celebrated International Women's Day on March 8?  When we think of a woman worth emulating, Amal Clooney comes to mind.  Amal's feminist ideals of equality and social justice along with her elegant style and classic beauty elevate her to the league of the most iconic women of all time.   Even though Amal took the last name of her husband, George Clooney, she represents the ultramodern feminist ideal, in which a woman is classy, sassy and not the slightest bit hairy, (but if you want to be hairy, that's fine too).
As the awards season winds down, the lingering controversy around celebrities and the red carpet remains to be the question, who are you wearing?  The idea of asking vibrant, intelligent women such a debasing question can seem insensitive, sophomoric and half-witted, often leaving the actors speechless.  Haven't we come far enough in the feminist movement to ask about the things that matter, like their directorial debut, or charity work in Africa?
Amal was recently bombarded by an army of paparazzi outside the European Court of Human Rights.  When faced with fashion speculation along the lines of who are you wearing, she took it all in stride and was quick to shrug off her celebrity status and replied, "I'm wearing Ede & Ravenscroft". Her witticism was a reference to the firm of London tailors which has made legal robes since 1689.
'Amal, can I be you, like just for a day at least?' asked one.  Another wrote, 'well played!'  The fact is, when a celebrity like Amal places human rights and equality issues at the forefront of popular culture, all little girls will want to be like her when they grow up.  Asking her what she's wearing simply gives us mere mortals a starting point to emulate Amal's style in the most basic way.  If asking who are you wearing is what it takes to get little girls to dream about growing up to be barrister-human-rights-activist-super-women, we are all for it!
Smart women are resourceful, intelligent and knowing.  They choose treatments like laser hair removal to be hairless and careless, so they can focus on the things that really matter: career, education, and loved ones.  (Yes, we just made the leap from discussing human rights and feminist icons to the relevance of being hairless.)  Your happiness and self-worth are not dependent on your wardrobe or if you are hairless; but rather on being who you were meant to be, and the quality time you spend chasing your passion.  Being hairless can mean less time shaving, waxing, and plucking in front of the mirror, freeing up your time for the people and activities that matter most in your life.
Whether you're a man or a woman, a feminist or not, at National Laser Institute, you can receive laser hair removal treatments starting at only $75 for most body areas.  Other luxury spas offer this treatment for $100-$300!  Now you can enjoy all the benefits of hairless freedom for a fraction of what everyone else is still paying. At NLI, you can expect luxury treatments, without the luxury cost.   NLI is leading the anti-aging revolution as the premier educational facility in the country, training physicians and nurses from all over the world in advanced medical aesthetic technologies including laser, IPL, and cosmetic injectables. Visit our training institute for deeply discounted rates on treatments or receive your treatment in our med spa by the experts that teach doctors, nurses and laser technicians privately.
You will greatly benefit from our laser hair removal treatment. Our certified laser technicians always take time in answering your questions to determine the best laser hair removal treatment plan for you.  We would be glad to answer your questions personally and NLI offers non-obligation consultations.   To find out what product or service would be the best fit for your skin, call 800.574.8377 or click here and receive a free consultation with one of our expert skin care specialists.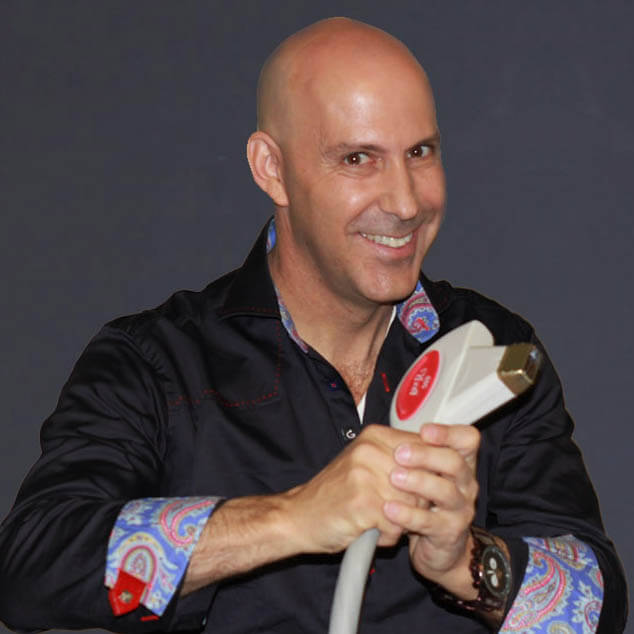 Louis Silberman
Louis J. Silberman is the CEO and Co-Founder of National Laser Institute, the pioneer of the medical aesthetics training industry and one of the largest educators in the country.