Bad Tattoo Trend
Beware of a bold bad tattoo trending on the proverbial pop culture runway: the facial tattoo.  In the fashion forward world of top models and cutting edge artists, this bad tattoo appears to be the next big thing.  It's a tactic being used to set apart the hottest talent from bland, out of touch artists.  And it appears to be working.
Is it real or fake?  Celebrities notorious for their real facial tattoos include Kat Von D, Lil Wayne, and Cee Lo Green.  Supermodel Cara Delevigne, famously likes to faux paint her face before shows.  Twigs of FKA, currently dating Robert Pattinson, wears fake war paint to "feel tribal and strong and stomp out her shows".  American Idol contestant, Jax, from New Jersey, sports a fake cross tattoo below her left eye.
It's great to choose a faux tattoo as you can just wash it off at the end of the day.  But a real tattoo can wear out its welcome over the years, especially if it's a bad tattoo.  Tattoo removal is usually considered when the tattoo loses its meaning or just isn't "cute" anymore.  Laser tattoo removal can fade one tattoo to change its appearance, get rid of outdated or poor artwork for good, or place a new tattoo on top of another.
Does Laser Tattoo Removal Hurt?
The process of getting inked is painful.  So, a natural question is, does laser tattoo removal hurt?  It feels like a rubber band snapping against your skin. However, a topical numbing cream is applied to the treatment area, and then allowed to activate over the next 30 minutes.  The laser works by going through the skin, breaking up the ink particles, and removing the ink from skin cells.  The body's immune system then distinguishes the ink as foreign matter and eliminates it over time through the lymphatic system.
Erase Your Bad Tattoo Today Starting at $50!
Do you have a bad tattoo you wish to fade or completely remove? Allow our expert treatment consultants to guide you through the tattoo removal process.  At National Laser Institute, you can expect luxury treatments without the luxury cost: tattoo removal starts at just $50!  NLI is leading the anti-aging revolution as the premier educational facility in the country, training physicians and nurses from all over the world in advanced medical aesthetic technologies including laser, IPL, and cosmetic injectables. Visit our training institute for deeply discounted rates on treatments or receive your treatment in our med spa by the experts that teach doctors, nurses and techs privately.
You will greatly benefit from our laser tattoo removal treatment. Our certified laser technician's always take time in answering your questions to determine the best laser tattoo removal treatment plan for you.  We would be glad to answer your questions personally.  The National Laser Institute Med Spa offers non-obligation consultations.  To find out what product or service would be the best fit for your skin, call 800.574.8377 or click here and receive a free consultation with one of our expert skin care specialists.
Will the faux bad tattoo trend transpire to the real deal?   If you're truly dying to get inked, save yourself time and money and get one you'll love forever… maybe just not on your face.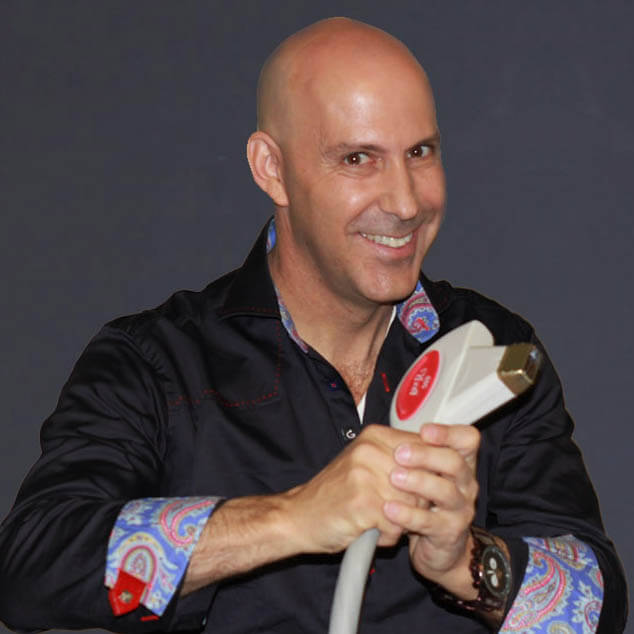 Louis Silberman
Louis J. Silberman is the CEO and Co-Founder of National Laser Institute, the pioneer of the medical aesthetics training industry and one of the largest educators in the country.