CoolSculpting In Scottsdale

CoolSculpting In Scottsdale
Do you want to get toned without going under the knife? The world's most popular nonsurgical body contouring procedure, CoolSculpting, might be your answer! Perfect for men and women looking to get rid of stubborn trouble areas, body contouring treatments freeze unwanted fat away and work without needles, knives, or surgery.
Sculpt and refine stubborn problem areas with CoolSculpting in Scottsdale. This FDA-approved body contouring treatment can help you achieve the toned, tightened physique you have always wanted. Since the number of treatments varies, our CoolSculpting Specialist will create a customized treatment plan to meet your desired skin care goals.
Precise Cooling For Fat Removal
CoolSculpting is a noninvasive fat reduction procedure that freezes unwanted fat using vacuum pressure to pull the targeted areas between cooling plates. The body begins a process called cryolipolysis in which unwanted fat cells are frozen and die without harming the surface of your skin. Over two to four months, this breakdown of fat takes place and leads to a reduction in the size of the treatment areas.
There are no needles or incisions involved in CoolSculpting treatments. In fact, the entire procedure is very comfortable. Many patients watch Netflix, answer emails on their laptop, or listen to music during their appointment. After the treatment, you can return to your daily routine right away.
CoolSculpting in Scottsdale is recommended for men and women who are generally healthy and fit but have stubborn pockets of fat that are difficult to remove with diet and exercise alone. The small treatment applicator is perfect for long-lasting results because it allows for greater flexibility during the treatment process, treating isolated areas in hard to reach places. Common treatment areas include:
Love handles (muffin tops)
Upper and lower abdomen
Inner and outer thighs
Bra fat (back fat)
Upper arms
Nonsurgical body contouring is performed in "cycles," and each cycle takes approximately 60 minutes to complete. Most patients need two to three sessions; however, your treatment plan will be customized based on your ideal result and how much fat you currently have in the treatment area.
Benefits of CoolSculpting
There are a handful of benefits from CoolSculpting that you can expect to experience.
While liposuction and other procedures require surgery, CoolSculpting is noninvasive and can be done on your lunch break. Because this body contouring service does not require surgery, there is no downtime, and you can return to your daily activities after treatment. Here are some other benefits of CoolSculpting:
Freeze unwanted fat in 60 minutes
No incisions or needles
No anesthesia or pain medication needed
Targeted fat cells are flushed out of the body naturally
FDA approved for fat layer reduction
Little to no discomfort experienced
Cooling technology targets only the fat cells
Love The Skin You're In
If you have stubborn fat deposits and have been looking for a noninvasive solution with no downtime than CoolSculpting may be the perfect treatment for you. After just one session, you'll be on your way to achieving the toned body that you've always wanted!
For the best CoolSculpting in Scottsdale, look no further than National Laser Institute Medical Spa. With us, you'll receive quality, professional treatments at a fraction of the cost!
Since the number of CoolSculpting treatments needed varies depending on your desired goals, we invite you to schedule a complimentary consultation with our CoolSculpting Specialist. You will receive a customized treatment plan to achieve your desired results and learn about the nonsurgical body contouring process.
Are you ready to love the skin you're in? Schedule your free consultation for CoolSculpting in Scottsdale by calling 1-800-851-0969 or clicking here to reserve your spot online. Also, don't forget to ask about our monthly specials for even more anti-aging treatments!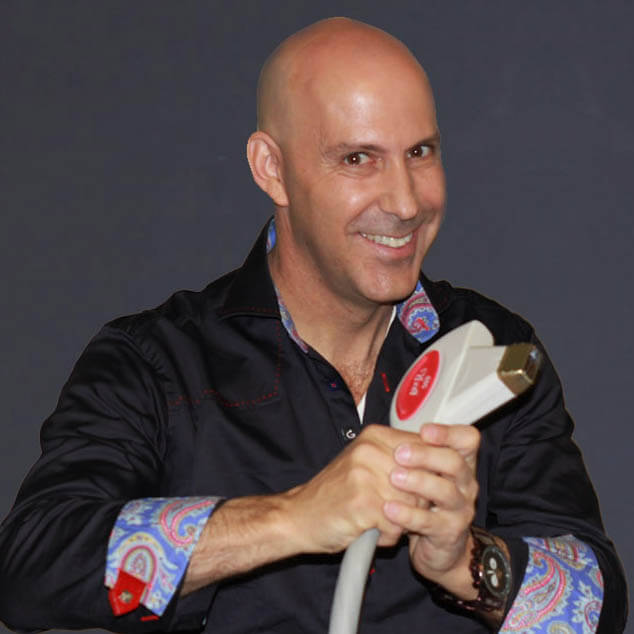 Louis Silberman
Louis J. Silberman is the CEO and Co-Founder of National Laser Institute, the pioneer of the medical aesthetics training industry and one of the largest educators in the country.