Show Off Your Pearly Whites With Teeth Whitening

Show Off Your Pearly Whites With Teeth Whitening
They say a smile is contagious; however, you may take great strides to hide your smile, especially if you are self-conscious about the color of your teeth. With teeth whitening, a brighter smile is right around the corner and can drastically boost your self-esteem. So why not be proud of your smile and smile often? Brighten your smile today with our teeth whitening treatment.
How Teeth Whitening Works
At the National Laser Institute Medical Spa, we use the Beyond WhiteSpa's teeth whitening system. This modality uses the most advanced, innovative technology and materials to whiten your teeth safely and with maximum results. Our gentle whitening gel contains hydrogen peroxide, which removes surface stains and those found deep inside the teeth. That way, your teeth get whiter faster and stay white longer.
Our teeth whitening treatment lasts only 60 minutes to ensure your safety and comfort. A special light accelerator lamps speed up the entire process so that you can whiten your teeth in the same amount of time it would take to get a haircut, facial, or manicure.
There is no pain or downtime, and you may feel the hydrogen peroxide solution gently bubbling on your teeth during the treatment. This is perfectly normal and means it's working. Only your teeth are targeted so your gums and other soft surrounding tissues will be unaffected. This anti-aging service is ideal for those looking to whiten stains from coffee, dark soda, smoking, tea, wine, and food.
Since this med spa service is customizable based on your teeth whitening goals, one of our highly trained skin care specialists will create a custom treatment plan to fit your needs. They will recommend no more than two teeth whitening treatments per year, spaced six months apart until you achieve the results you desire.
Brighten Your Smile at NLI Med Spa
Feel like it's time to brighten your smile? The National Laser Institute offers gentle, safe teeth whitening treatments using the most advanced technology available on the market today. In less than an hour, your teeth will become up to four shades whiter!
Your treatment is completely customizable based on your teeth brightening desires, which is why you'll meet with one of our skin care specialists who will create a tailor-made plan just for you.
Experience a pearly white smile today by calling us at 1-800-851-0969 or clicking here to reserve your no-obligation consultation online. Don't forget to ask about our monthly specials for even more cosmetic treatments!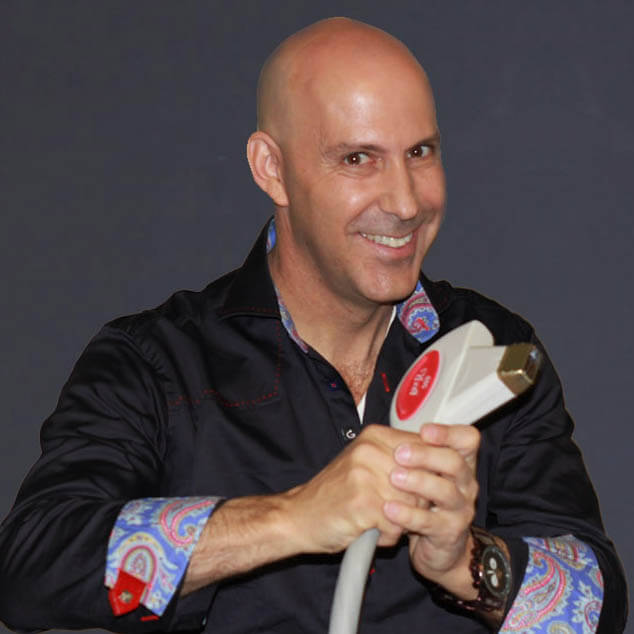 Louis Silberman
Louis J. Silberman is the CEO and Co-Founder of National Laser Institute, the pioneer of the medical aesthetics training industry and one of the largest educators in the country.