Coolsculpting Specials Scottsdale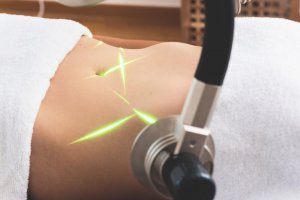 Are you looking for high-quality CoolSculpting specials in Scottsdale performed by top-trained technicians? Try National Laser Institute for CoolSculpting specials in Scottsdale. This FDA, fat-freezing process will remove stubborn fat areas that are unaffected by diet and exercise. In addition, it is an excellent alternative to liposuction. Moreover, this treatment is for those who are close to their weight goal and want to enhance their body. Without a doubt, CoolSculpting is an effective treatment for stubborn fat deposits.
CoolSculpting Specials in Scottsdale
Schedule a complimentary consultation from the comfort of your home to discuss which areas you would like to target for CoolSculpting.
Why do People get CoolSculpting?
CoolSculpting can target areas on the body that diet and exercise have no effect on.
Treats:
Fat underneath the buttocks
Submental fat under the chin
Back fat
Love handles
Thighs
Stomach
"Tess was friendly and fully capable to explain the cool sculpting process and what to expect. She is a great ambassador for her profession." -Anonymous
What is CoolSculpting?
Firstly, this treatment is a FDA approved, non-surgical alternative to reduce fat. Moreover, it uses freezing technology called cryolipolysis to target fat cells within the skin. As a result, this kills fat cells and leaves the surface of the skin and surrounding tissues unharmed. In addition, CoolSculpting also uses vacuum-like pressure to pull the target area in between cooling plates. As a safety precaution, the CoolSculpting device has built-in shut down controls that turn off when they sense the skin is getting too cold.
What is the Treatment Like?
CoolSculpting uses freezing technology which naturally numbs the area being treated. Firstly, your target area will be placed between the cooling plates. Then, vacuum-like pressure begins to lift the area between the plates. As well as that, the process of cryolipolysis starts. After a session, generally 60 minutes, your technician will massage the area. This is at most, an uncomfortable sensation. Furthermore, your treatment plan will determine how many sessions you need for your best results.
What are the Benefits of CoolSculpting?
Firstly, CoolSculpting only targets fat cells in the body. Your body will naturally process and eliminate the dead fat cells after your treatment.
Secondly, it has long-term results! The treated fat cells disappear for good.
Furthermore, there is little to no downtime compared to surgical procedures to eliminate fat.
CoolSculpting does not require any incisions or needles.
In addition, there is no anesthesia or pain medication required.
Interested in learning more about cosmetic injections or laser services? We offer your choice of virtual consultations from the comfort of your home or in person complimentary consults. Click here to schedule yours.