Customized Botox Treatments in Phoenix
Botox has been a revolutionary anti-aging treatment for the last decade because of its ability to fade fine lines and wrinkles while creating a youthful, rejuvenated appearance. NLI Med Spa prides itself on offering quality cosmetic Botox treatments at a fraction of the retail price with services provided by expert medical professionals. The best Botox Phoenix location is at NLI MEd Spa!
How Does Botox Work?
A medical professional will consult with you before providing your injection to determine what your skin care goals and concerns are. Then, a tiny needle of Botox is injected into targeted facial muscles in order to temporarily prevent your nerve endings from releasing acetylcholine, which is what causes your muscles to contract. When your muscles cannot contract, they are forced to relax. This relaxation is what creates smoother, youthful, and wrinkle-free appearance.
How Long Will My Botox Injection Last?
Botox tends to last between 3-6 months. There is no downtime and it is a treatment that takes under a lunch hour to complete, so many clients find it worth it.
Is Botox a Permanent Solution For My Wrinkles?
Unfortunately, no. It does last 3-6 months, so many people only need 2-4 appointments within a year's time.
I Heard Botox Can Help My Underarm Sweating. Is This True?
Hyperhidrosis is a term used when a client faces excessive sweating. Yes, Botox is able to help reduce that amount of underarm sweat by targeting specific muscles under the arm.
What Other Areas Does Botox Help Treat?
Crow's feet

Frown lines

Brow lines

Migraine headaches

Muscle spasticity

Neck spasms

Vocal cord spasm

Facial spasms
Where Can I Get Botox in Phoenix?
NLI Med Spa is proud to offer uniquely customized Botox treatments in the Phoenix, AZ location. Cosmetic Botox treatments start at just $7.50 per unit and are performed by medical professionals within a luxury spa environment. To learn more about Botox Phoenix locations or NLI Med Spa, please call 480.290.7333.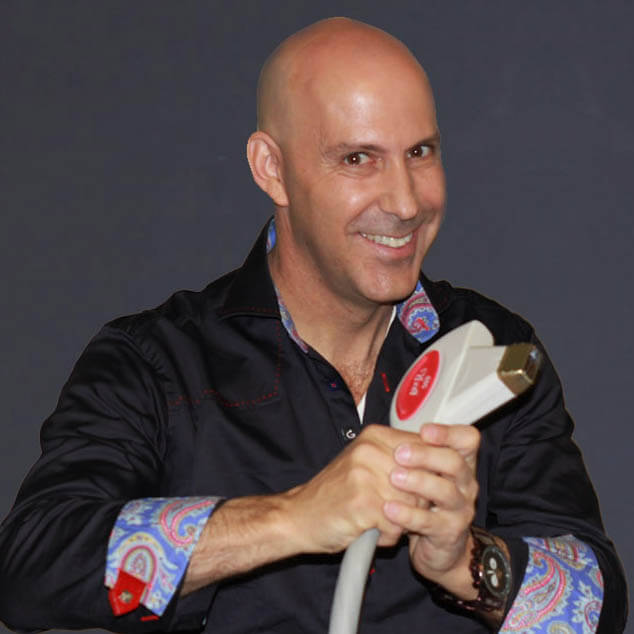 Louis Silberman
Louis J. Silberman is the CEO and Co-Founder of National Laser Institute, the pioneer of the medical aesthetics training industry and one of the largest educators in the country.