Your Customized Tattoo Removal Dallas Treatment
NLI Med Spa is a pioneer within the cosmetic laser industry and has been in the market for over a decade. We are dedicated to providing exclusively customized treatments based on your tattoo type, skin type, and personal goals and concerns.
Laser tattoo removal experience a 34% growth within the last year. Clients are seeking out laser tattoo removal treatments because many have said it is faster and more effective than creams or gels. The entire process almost always takes less than five minutes to perform!
Our tattoo removal treatments are performed by cosmetic laser technicians within a luxury medical spa environment. We know that every tattoo and every skin type is different, which is why we spend time consulting with you before your treatment. You will receive the best possible service with a state-of-the-art cosmetic laser that is customized to your specific settings. This way, we are able to achieve superior and revolutionary results.
Our Approach to Laser Tattoo Removal
We understand that both your skin and tattoo type is unique, which is why we take a customized laser tattoo removal approach. Before your treatment, we will thoroughly consult with you in order to give you highly achieving results. We tell clients that some tattoo colors are harder to remove than others, so between 4-8 treatments could be needed to remove the entire tattoo.
NLI Med Spa uses Q-Switched laser technology to remove tattoos. The laser is applied and fired onto the tattoo. ONLY the tattoo pigment is able to absorb the laser, leaving the surrounding skin safe and protected. Once the laser is absorbed by the tattoo's pigment, it is able to break it into microscopic, fractionalized pieces that are flushed out through the body's lymphatic system. Over time, you will see your tattoo fade and disappear.
Pre Laser Tattoo Removal Treatment
Please shave (if necessary) and clean the area before treatment

Stay out of the sun before treatment. Tan/burned skin cannot be treated.

Do not use any harsh exfoliants on the area before treatment
Post Laser Tattoo Removal Treatment
Keep treated area out of the sun

Do not take hot showers, saunas, jacuzzis, etc.

Do not use harsh exfoliants or scrubs on the area
Laser Tattoo Removal Dallas Location
NLI Med Spa is the best and only place you should go for a customized, quality laser tattoo removal treatment in Dallas. We have been in the industry for over a decade and have earned many outstanding reviews. To learn more about laser tattoo removal Dallas locations or treatments, please call 214.252.7800.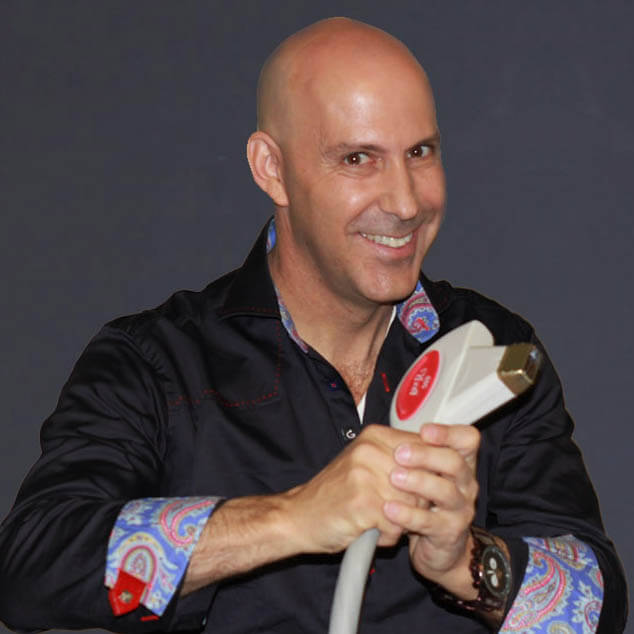 Louis Silberman
Louis J. Silberman is the CEO and Co-Founder of National Laser Institute, the pioneer of the medical aesthetics training industry and one of the largest educators in the country.