Eco Friendly Spa Treatments
We get it. You care about the environment just as much as you care about your skin.  So when it comes to your skin care regimen – it's only natural to look for the best eco friendly spa treatments Arizona has to offer.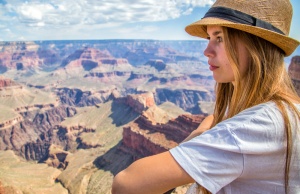 According to a recent article in US News, "We are being exposed, if not bombarded, by chemicals every day. Our chemical regulatory system is such that a lot of the chemicals on the market haven't been assessed for safety, or they've been grandfathered into our products or the things that we bring into our homes every day," says Nneka Leiba, deputy director of research at the Environmental Working Group, a nonprofit environmental research organization based in Washington.
At the National Laser Institute Med Spa our custom light-based treatments will help you achieve natural, lasting skin care results without polluting the environment. The great thing about our eco friendly spa treatments is not only are they good for Mother Earth, they are good for you!  In today's blog, we'll show you how to get beautiful, glowing skin with our eco friendly spa treatments.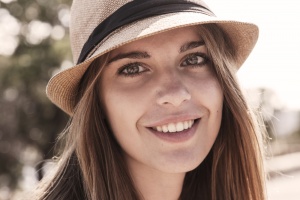 Experience the Best Eco Friendly Spa Treatments in Arizona
Skin care products and treatments often contain parabens. Parabens will form as chemical esters of p-hydroxybenzoic acid – a preservative increasingly used in skin lotions, cosmetics, and pharmaceuticals. Recent studies have found paraben content among our waterways, soils, and even house dust due to the increase in parabens in consumer products.
Eco friendly spa treatments that are not harmful to the environment are free of parabens, synthetic chemicals, synthetic fragrances, colors, and dyes. Ideally, your skin care treatments should contain raw materials: they should be derived from nature. In other words, for a product or spa treatment to be eco friendly, it needs to be organic. 
Light-based therapies are eco friendly spa treatments because they contain no poisons or parabens. By choosing paraben-free, eco friendly spa treatments and skin care products, you will not only do your part to save the planet, you will save your skin too.
We've Seen The Light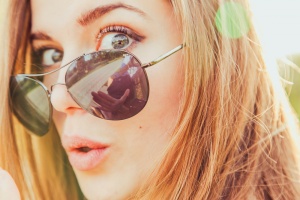 If you're a green glamazon that's exhausted your search for the best eco friendly spa treatments, you don't have to search any further. The National Laser Institute Med Spa treats your skin naturally. For over a decade we've served tens of thousands of clients per year who choose light-based eco friendly therapy to treat their skin care concerns. Light-based treatments are eco friendly, organic, and free of petrochemicals, parabens, synthetic colors, and fragrances.
At the National Laser Institute Med Spa, we use non-invasive light-based therapy to treat a wide range of skin conditions including acne, age spots, freckles, broken capillaries, and rosacea. Our most popular light-based treatments include BBL and IPL therapy.
Broad Band Light (BBL)
BBL therapy eliminates the bacteria that causes active acne. You will see amazing results in weeks. There is no need for harsh chemicals or oral medications that can have long-term side effects. This revolutionary treatment uses the latest technology to not only treat any active acne you may have but prevent new breakouts from occurring.
BBL Therapy uses Sciton technology, which works by using a specialized blue-light filter that targets and neutralizes the acne-causing bacteria on the surface of your skin and reduces the activity of your sebaceous glands which produce sweat. After one or two treatments you will notice a gradual decrease in the inflammation and irritation. In addition, you will enjoy a dramatic decrease in future acne breakouts.
BBL Therapy is a non-ablative procedure that will lead to the reduction of acne and it can improve acne scarring. This form of acne treatment is less invasive than other chemical-based products on the market today and results in considerable improvement in skin appearance for most of our clients.
Intense Pulsed Light (IPL)
IPL therapy, also known as a Photofacial, is the key to attaining blemish-free, flawless skin. IPL will address surface damage as well as damage below the skin that hasn't come to the surface yet. IPL corrects brown and red spots including rosacea, dark spots, age spots, and broken capillaries. IPL is like a magnet for brown and red melanin. Once the laser identifies the "out of place" pigment, it pulls it up and out of your skin. The results are a blemish and spot free complexion. 
We love IPL therapy because of the lack of downtime. Commonly referred to as a lunch-time treatment, many of our clients go back to work right after treatment. Within two to three days, dark spots will flake off. Photofacials typically provide instant gratification. After the dark spots pepper over and flake off, they are gone. However, we always recommend a series of treatments because some pigmentation is rooted in deeper layers of the skin than others.
Green Your Beauty Routine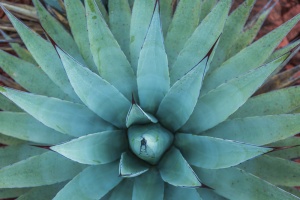 If you are an eco friendly spa maven, you already understand the importance of avoiding chemical-laden skin care treatments. We invite you to experience the difference at the National Laser Institute Med Spa today. Please call us for your complimentary eco friendly skin care consultation. We offer a plethora of laser and light-based treatments in addition to those discussed in today's blog. To find out what product or service would be the best fit for your skin, call 800.851.0969 or click here.
We invite you to experience the healthy, cost-effective, and time-saving benefits of our eco friendly light-based spa treatments at the National Laser Institute Med Spa. Our professional skin care experts are here to help you take a smart, healthy, eco friendly approach to taking care of your skin. Here's to putting your freshest earth-friendly face forward with eco friendly spa treatments in Arizona.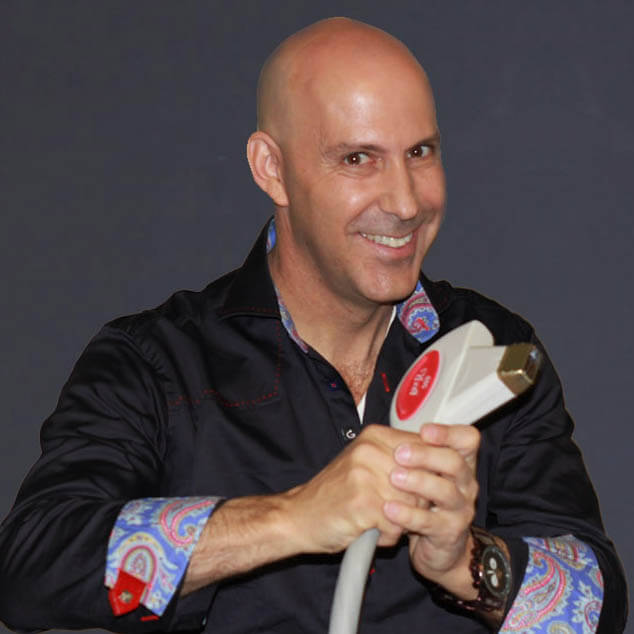 Louis Silberman
Louis J. Silberman is the CEO and Co-Founder of National Laser Institute, the pioneer of the medical aesthetics training industry and one of the largest educators in the country.