What Are IPL Treatments?
IPL Treatments. If you are new to the medical aesthetics game, you have probably heard about them, but you may be wondering what they are. We will guide you through the benefits of this beauty buzzword and how it can give you the complexion of your dreams in today's blog.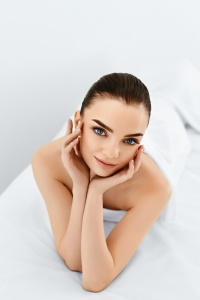 What Are IPL Treatments?
In three simple words, IPL means Intense Pulsed Light.  In the medical aesthetics industry, IPL is also interchanged with the term Photofacial. IPL treatments target red spots like broken capillaries, and brown spots, also known as hyper-pigmentation, caused by age and sun damage. IPL treatments also trigger the production of collagen and elastin, which will plump up your skin to give you a fresher and younger look.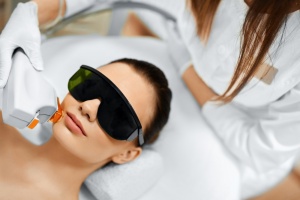 Are you a Candidate for IPL Treatments?
You are an ideal candidate for IPL treatments if you have light skin with sun damage, broken capillaries, and some laxity or lack of firmness. If you want to treat all three conditions at the same time, the Photofacial will become your calling card to achieve the skin of your dreams.
Are IPL Treatments the Same As Laser Treatments?
IPL treatments are frequently confused with laser treatments, but they are not the same thing. Lasers use a high-powered, direct beam of intense coherent light on a specific wavelength. Whereas IPL treatments use short blasts of intense pulsed light to penetrate just below the surface of your skin, targeting the melanin in unwanted red and brown spots that speckle your complexion. IPL treatments not only get rid of spots, they boost the production of collagen and elastin to improve your skin tone and texture.
IPL treatments are usually less expensive than laser treatments. If you are new to medical aesthetic treatments, we often recommend IPL treatments before trying laser treatments so you can see what kind of results your skin can achieve.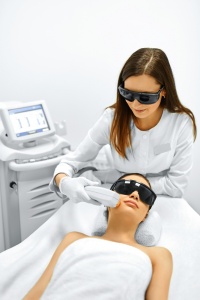 What To Expect 
When you arrive at your first appointment, you will complete an intake form and receive a private complimentary consultation to discuss your skin concerns and to determine if you are a candidate for treatment.
If you are not a candidate for treatment, we will recommend the right skin care treatment program for your skin. Your safety is our number one priority. Ethical discernment, to know when not to treat something, is a vital aspect of our complimentary consultation process. 
If you are a candidate for treatment, we will start your session by applying a cooling gel to your skin to optimize your comfort. You will be provided with a pair of safety glasses to protect your eyes. Because IPL treatments use intense blasts of light and heat, it will feel warm, and like a rubber band snapping against your skin.  However, a cooling device is also built into the IPL machine to make your Photofacial experience comfortable. 
As with all light-based treatments, Photofacials require a series of sessions to see optimal results. On average, we recommend three to six treatments spaced a month apart. Sunscreen is vital to protect the investment you have made in your skin and to avoid having your spots re-appear due to sun exposure.
Special Offer
We invite you to experience IPL treatments for spot-free skin at the National Laser Institute Med Spa. Call 800-851-0969 or click here for your complimentary skin care consultation to determine if you are a candidate for treatment. We'll provide you with the perfect plan customized for your skin type and lifestyle.
At the National Laser Institute, you get luxury treatments without luxury pricing! Visit our training institute for deeply discounted rates on treatments, where our Photofacial is $100 per treatment area. Or receive your treatment in our private med spa by the experts that teach doctors, nurses, and laser technicians from around the world, where our Photofacial is $100 per treatment area.  
While medical aesthetics is our passion, client care is our reason for being. We are dedicated to helping you discover the younger, healthier and more beautiful you – from the inside out.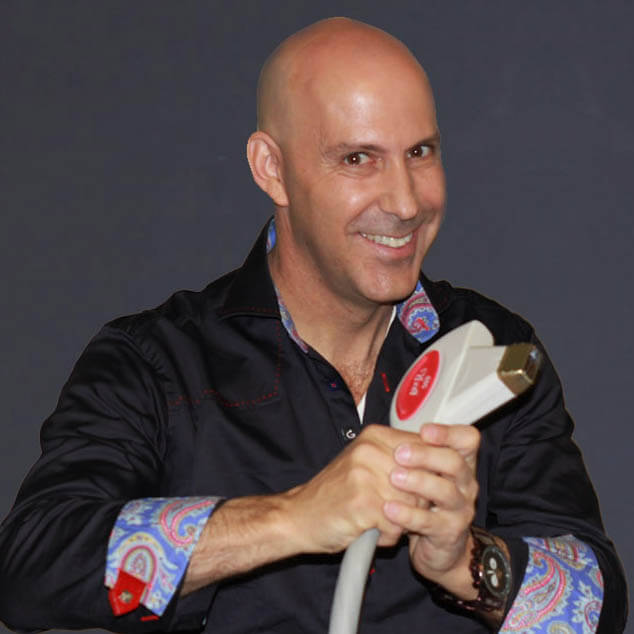 Louis Silberman
Louis J. Silberman is the CEO and Co-Founder of National Laser Institute, the pioneer of the medical aesthetics training industry and one of the largest educators in the country.