Elta MD's Sun Care
Elta MD's Sun Care 
It is especially important to protect your skin during the hottest months of the year. But did you know skin protection is a year-round duty? Elta MD's Sun Care line has broad-spectrum sunscreens for every season. Reduce the risk of skin cancer as well as early signs of aging by protecting your skin against harmful UV rays. Applying sunscreen daily is one of the best preventative measures you can do for your skin today and tomorrow.
Elta MD's Sun Care line is recommended by the Skin Cancer Foundation because of its strong, broad-spectrum sunscreens. Help prevent sun damage caused by UVA and UVB rays with these paraben-free products. Made from a natural zinc oxide compound, this mineral formula contains a protective ability against the sun. It applies transparently and is great for all skin types.
This sun care and skin care line carries an array of products for every day and every season. Here are a few of our favorite Elta MD sunscreen items. If you have any additional questions or would like information on more of these products, please don't hesitate to ask. We would be happy to tell you why we recommend this amazing, protective sunscreen line.
Sun Care Product Line
Clear EltaMD UV Broad-Spectrum SPF 46
Elements EltaMD UV Broad-Spectrum SPF 44
Physical EltaMD UV Broad-Spectrum SPF 41
Daily EltaMD UV Broad-Spectrum SPF 40
Lip Balm EltaMD UV Broad-Spectrum SPF 31
Facial EltaMD UV Broad-Spectrum SPF 30+
Staff Product Pick
This staff product pick will be 20% off throughout the month of July. Elta MD's Sun Care line is typically found at full price. However, you can receive these broad-spectrum sunscreens at a highly discounted rate in our private medical spa! Take advantage of this amazing July special. Not only will you have a leg up on anti-aging but your skin will thank you for it too.
For the month of July, ask about our other spa specials! The National Laser Institute and Medical Spa offers a vast line of medical grade skin care products and skin rejuvenating treatments. Used together, it will leave your complexion looking radiant, youthful, and healthy. To find out more about our amazing specials, call 800.851.0969 or click here. Receive a free consultation with one of our expert skin care specialists on any of our services offered.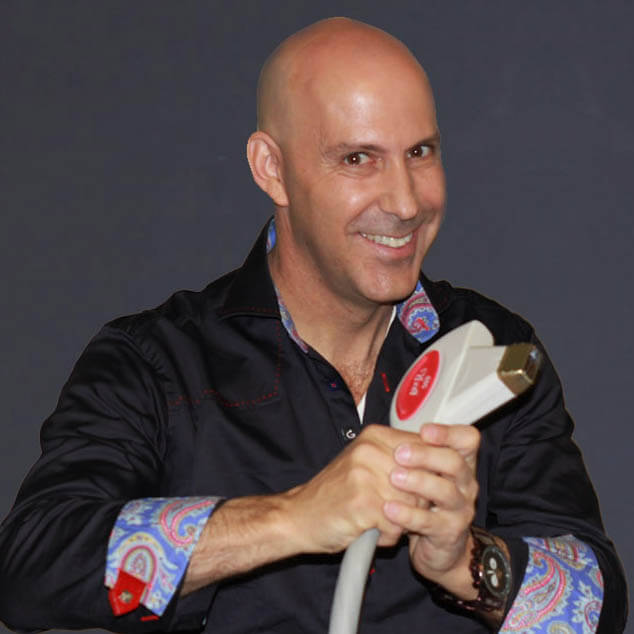 Louis Silberman
Louis J. Silberman is the CEO and Co-Founder of National Laser Institute, the pioneer of the medical aesthetics training industry and one of the largest educators in the country.