Stretch Mark Reduction

Stretch Mark Reduction
With summer in full swing, putting on that bathing suit can seem a bit daunting, especially if you suffer from stretch marks. These unsightly marks can sneak up on you unexpectedly and can be hard to lose. Many over-the-counter- lathers and lotions claim they can reduce the red marks of stretched skin. However, something better has come along and is helping people reclaim their skin. With our Stretch Mark Reduction treatment, you will be happy to show off that new bod and slip into any swimwear at a moments notice.
You no longer have to endure the sight of your stretch marks, because with this state-of-the-art treatment there is something you can do to lessen their appearance. Thanks to the revolutionary fractional technology, your stretch marks can become a thing of the past. Stretch Mark Reduction is the procedure for effectively and significantly minimizing the appearance of stretch marks.
Stretch marks appear as the skin is stretched and the collagen is weakened. The normal production cycle is interrupted thus damaging and tearing the skin. This essentially results in fine scars under the top layer of the epidermis. To begin, the marks look a soft pink or red, but if left untreated, a thin, silvery line appears on the skin surface and a stretch mark is created. Stretch marks appear when someone grows rapidly, puts on weight quickly, or is going through pregnancy.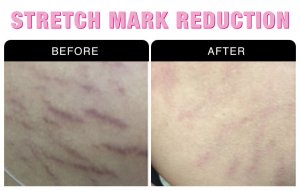 How it Works
Stretch mark removal works by using scattered pulses of light that are directed by the laser within the area of the stretch mark. The fractional laser is able to create microscopic, fractionalized columns within the skin that immediately generates a natural healing process. Furthermore, stimulating collagen and fading the appearance of stretch marks on the body.
Laser stretch mark removal is entirely a nonsurgical cosmetic treatment. Instead, laser light and energy is used to reduce and eliminate stretch marks from the body. After a series of recommended treatments prescribed to you by one of our highly skilled laser technicians, you may be completely rid of your stretch marks. No more second guessing throwing on your bathing suit this season!
Why NLI?
The National Laser Institute and Med Spa would like to invite you to discover this amazing treatment for yourself. Located at our state-of-the-art facility in either Dallas Texas or Scottsdale Arizona, our dream team will meet with you to discuss and evaluate your skin. Get started on your personalized skin care plan with our Stretch Mark Reduction treatment. Call 800.851.0969 or click here to receive a complimentary consultation with one of our trusted skin care laser technicians. Get clearer, skin with this amazing body-enhancing procedure.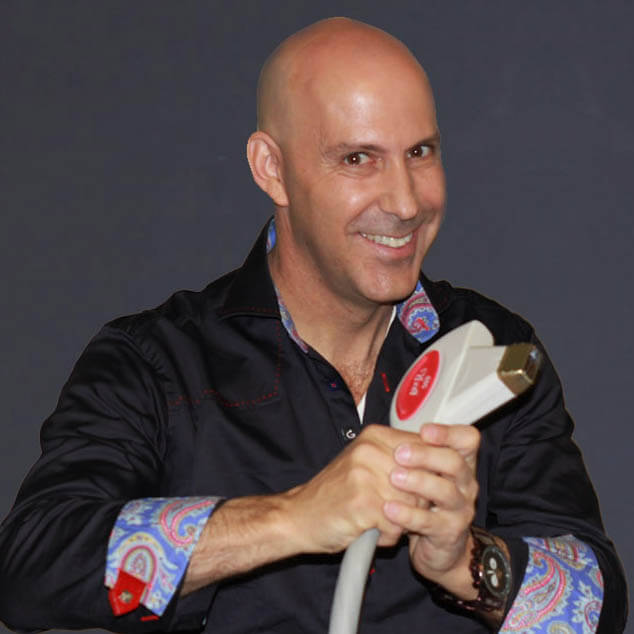 Louis Silberman
Louis J. Silberman is the CEO and Co-Founder of National Laser Institute, the pioneer of the medical aesthetics training industry and one of the largest educators in the country.