eMatrix Corrects Turkey Neck
No turkey neck here.  The Royals, Elizabeth Hurley, is ageless.  Her face, neck and chest show no signs of aging when we compare recent photographs of Hurley to her famous Versace gown pinned with giant gold safety pins from 21 years ago.   How does she maintain her younger-looking skin?
eMatrix Corrects Turkey Neck
It's possible Hurley has discovered how eMatrix corrects turkey neck.  This sublative resurfacing treatment offers dramatic results improving wrinkles, muscle tone, and skin texture.  It also minimizes the appearance of scars for all skin types.  If you want to experience how eMatrix corrects turkey neck, read on!
eMatrix uses bi-polar radiofrequency to rejuvenate skin, and improve skin texture and tone.  Take a look in the mirror and think about what people see when they look at you. Your brilliant eyes and sumptuous smile may distract from your turkey neck making it less noticeable than you think.  But if you are tired of covering up with turtlenecks and scarves, you may be ready to regain the toned neck of your youth.
eMatrix is the newest and most exciting innovation in bi-polar radiofrequency skin rejuvenation. If younger-looking skin and an improved complexion is something you have been dreaming about, but the high cost of treatments is prohibitive, then you have come to the right place.
Typically, the eMatrix treatment carries nearly a $1000 price tag, but at National Laser Institute we deliver the smooth and more vibrant look eMatrix provides starting at just $220. At National Laser Institute we deliver luxury treatments without the luxury price.  Visit our training institute for deeply discounted rates on treatments or receive your treatment in our med spa by the experts that teach doctors, nurses and certified laser technicians privately.
Discover how eMatrix corrects turkey neck today and show off your beautiful skin with renewed confidence!  Take advantage of the safe and effective eMatrix by Syneron treatment by the experts at NLI.  We would be glad to answer your questions personally. NLI offers non-obligation consultations. To find out what product or service would be the best fit for your skin, call 800.574.8377 or click here and receive a free consultation with one of our expert skin care specialists.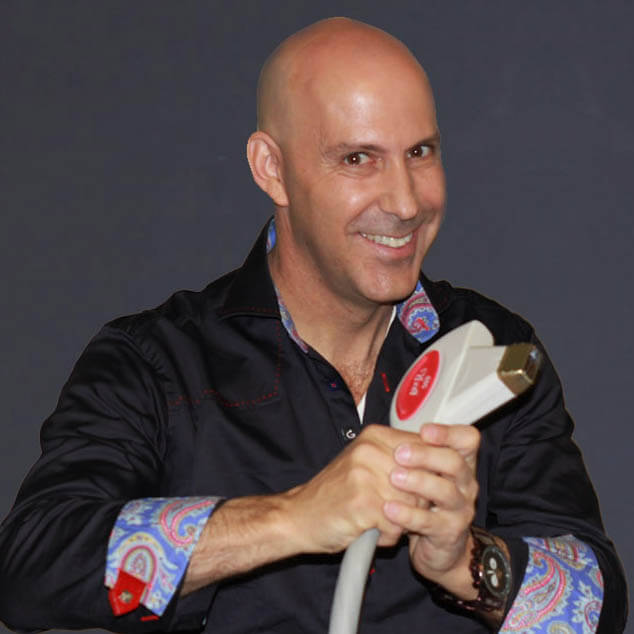 Louis Silberman
Louis J. Silberman is the CEO and Co-Founder of National Laser Institute, the pioneer of the medical aesthetics training industry and one of the largest educators in the country.