Juvederm Non-Surgical Nose Job
Our unique flaws and imperfections make each of us beautiful. But if there were one little thing you could change about your appearance, what would it be?
We often emulate our favorite celebrity style, whether it be hair, makeup, clothing or facial features.  One of the most common requests plastic surgeons get from their patients is for a celebrity nose job.  But there are big risks involved with getting a nose job.  A rhinoplasty costs thousands of dollars.  It's an invasive surgery with major down time.  And patients are left with permanent results, whether they like it or not.  We've seen the celebrities who just can't stop chiseling away at their nose. And for some, it appears there's hardly any soft tissue left to work with anymore.   Unfortunately, they are stuck with the results of a botched nose job.
Juvederm Non-Surgical Nose Job Lasts Up To
Two Years With Minimal Downtime
Smart stars like Brandy Glanville and Uma Thurman have chosen a better option to fill in minor defects or irregularities of the nose with the Juvederm Ultra Plus non-surgical nose job. Improving the contours of the nose can be performed non-surgically using facial fillers. Experts advise against permanent fillers in favor of the hyaluronic acid facial filler such as Juvederm.
The Juvederm non-surgical nose job non-invasively camouflages humps to create a more pleasing profile. Because of its unique properties Juvederm can be shaped into desired facial contours after injection to create volume and customized lift.  For example, a pinched nasal bridge can be widened for a more balanced appearance between the width of the bridge and tip.  Juvederm can also be injected over the nasal spine to support the tip which increases the projection of the nose and its rotation.
The Juvederm non-surgical nose job can be done with minimal to no downtime.  Juvederm is the longest lasting temporary dermal filler that shows results for as long as two years.  No other temporary filler on the market is capable of these long lasting results.
If you want to make a change without surgery and a non-invasive treatment that provides serious results, consider the Juvederm non-surgical nose job.  At National Laser Institute we deliver luxury treatments without the luxury price.  At other luxury spas expect to pay $749 per treatment.  At NLI Juvederm starts at just $549!
Visit our training institute for deeply discounted rates on treatments or receive your treatment in our med spa by the experts that teach doctors, nurses and certified laser technicians privately. As a client, you'll receive your treatment by medical professionals who are dedicated to providing you with your dream result!
We would be glad to answer your questions personally about the Juvederm non-surgical nose job. NLI offers non-obligation consultations.  To find out what product or service would be the best fit for your skin, call 800.574.8377 or click here and receive a free consultation with one of our expert skin care specialists.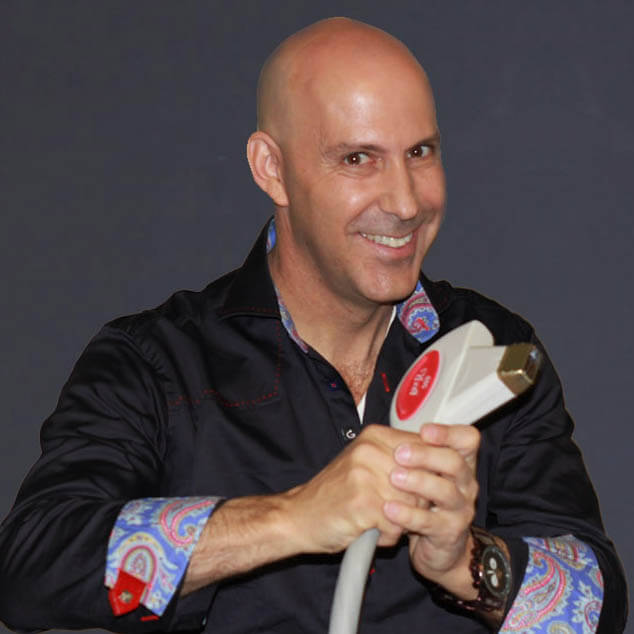 Louis Silberman
Louis J. Silberman is the CEO and Co-Founder of National Laser Institute, the pioneer of the medical aesthetics training industry and one of the largest educators in the country.