Ematrix Reviews
Recently, I went to National Laser Institute to have an eMatrix treatment done on my face. As I've aged, I've noticed more wrinkles popping up and more of my skin sagging where it didn't before. After doing some intense research and speaking to one of their booking agents on the phone to make sure this would be the right treatment for me, I decided to have a professional eMatrix treatment done.
I'd read a lot of eMatrix reviews beforehand, but the reviews were pretty mixed. I finally decided the best way for me to decide was to go in myself and try it. Let me just say that National Laser Institute's laser technicians made me feel comfortable and welcome from the moment I walked into the treatment room. We went over my skin care regimen, goals, and concerns in order for them to provide the best treatment for my skin type. They were so nice and thorough and made sure to take everything into consideration, so I felt like I could easily trust them to care for my skin.
The eMatrix treatment wasn't exactly comfortable and relaxing, but it didn't hurt either. Even with my numbing cream the laser felt like I was taking a hot shower after I'd received a bad sunburn. Again, not bad, but somewhat uncomfortable. My laser technician was so sweet, though, and made conversation with me the entire time to take my mind off it! She targeted most of my wrinkles as well as some acne scars I'd had since I was a teen.
After my eMatrix treatment was done, my laser technician explained what I needed to do to take care of my skin for the next few days, as it would be sensitive. Meaning, little to no makeup, no going out in the sun, and using very gentle cleansers and moisturizers. Then we discussed my treatment plan. She said I'd most likely see my 100% skin result goals with four more treatments, so that's what I signed up for! But honestly, I've seen a huge difference just by this one treatment, so I'm excited to see what my end result is going to be.
I would definitely recommend National Laser Institute for those interested in eMatrix treatments because I had such a positive experience there. I found out later that they're the leader in the medical aesthetics industry and have been in the health and beauty industry for over a decade, so these people are pros!
I hope my eMatrix review gives you a good insight to what treatment will be like, but if you want to contact National Laser Institute or learn more about them, you can call them at 480.290.7333 for our Scottsdale, AZ location or 214.252.7800 for our Dallas, TX location.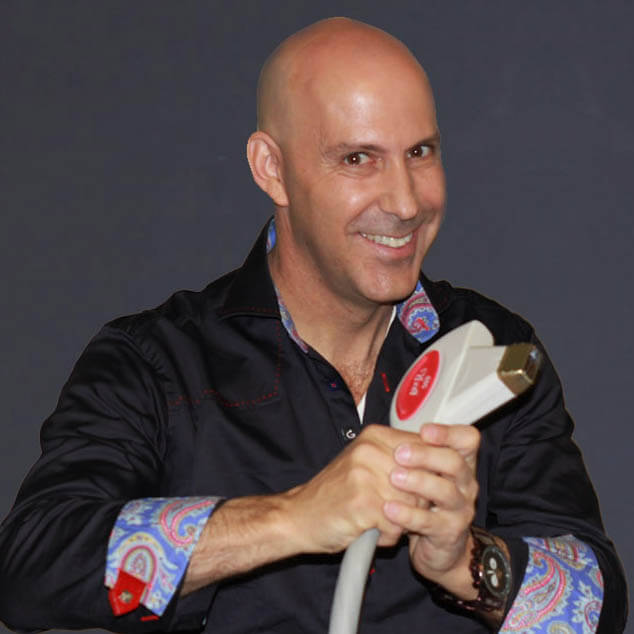 Louis Silberman
Louis J. Silberman is the CEO and Co-Founder of National Laser Institute, the pioneer of the medical aesthetics training industry and one of the largest educators in the country.