eMatrix Tightens & Lifts Drooping Eyelids
Have you got tired looking eyes? Over time, the aging process can cause drooping eyelids when the skin loses laxity.  Hooded lids can also make your eyes look tired, and are even more susceptible to drooping with age as the excess skin loses its firmness.   In worst case scenarios, vision can be diminished or even obstructed by drooping eyelids.
If this is the case for you, and you dislike the tired look your drooping eyelids are giving you, you may want to consider our safe, non-invasive, highly effective radio frequency treatment.  We can tighten and lift your drooping eyelids with eMatrix skin tightening at the National Laser Institute Med Spa.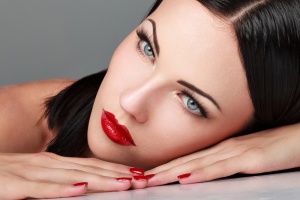 eMatrix Tightens & Lifts Drooping Eyelids

Not only is eMatrix skin tightening highly effective, it is safe and you will enjoy beautiful results. Our eMatrix skin tightening treatment uses a focal tip to gently target the skin around your eyes.  This is an excellent treatment for deep wrinkles which uses radiofrequency technology to boost collagen, and improve your skin tone, texture, skin laxity and even scars.
We recommend 3-5 treatments spaced 4 weeks apart for optimal results.  As you get your treatments, your skin will continue to improve and you will absolutely love the dramatic results!  We also recommend the Botox Brow Lift to compliment your eMatrix results.
Achieve your dream results at the National Laser Institute Med Spa, the premier medical aesthetics institute in the country. At other luxury med spa's, eMatrix skin tightening can cost up to $1000 per treatment. But at the National Laser Institute Med Spa, eMatrix skin tightening starts at only $425 per treatment.
We invite you to schedule your appointment and call us at 800-574-8377.  You can also click here to reserve your complimentary consultation online with one of our skin care experts.