Top 2016 Plastic Surgery Trends
According to an industry survey of plastic surgeons by the website RealSelf, smaller chests, bigger lips and derriere's, and svelte necks are the top 2016 plastic surgery trends.
Top 2016 Plastic Surgery Trends
Body Contouring
The survey anticipates a decline in breast augmentations and an increase in breast reductions and breast lifts.  A continued rise in lip and buttocks enhancements is also predicted as a top 2016 plastic surgery trend.
There has been a slow progression away from the top-heavy look that was so popular before. For 2016 buttocks are the new breasts. This trend started years ago with societal preferences shifting away from the chest and toward the buttocks.
Women want to be more shapely, and this is where body contouring comes into play.  Radio frequency treatments can actually tighten and tone the buttocks and thighs without having to go under the knife.
Lip Injections
Celebrities are plumping up the demand for lip enhancement procedures. Thirty percent of dermatologists and forty-three percent of plastic surgeons say they received more requests about lips in 2015 than 2014.
While some celebrities choose lip implants, many choose lip injections to plump up.  Juvederm is a highly effective hyaluronic acid dermal filler that will give you plumper lips without surgery with results lasting for 6-9 months.
Kybella and eLight Skin Tightening
Sixty-eight percent of the doctors in the survey report they expect to see patients requesting neck and chin work in 2016. Kybella, the new FDA-approved non-invasive injectable chin fat reduction treatment, and eLight skin tightening treatments are two outstanding alternatives to surgery for sagging neck skin and the double chin.
Do you want to enhance your lips, tone and firm your derriere, and rejuvenate your neck and chin to achieve the look inspired by the top 2016 plastic surgery trends?  We invite you to achieve your dream results at the National Laser Institute Med Spa without going under the knife.
We offer body contouring, lip injections, Kybella, eLight skin tightening, and more, for a fraction of what you would pay at other luxury med spas.  You can choose to visit our training environment where we teach doctors, nurses, aestheticians, and laser technicians or our private luxury med spa.
Now you can get all the treatments on your beauty wish list! To find out what product or service would be the best fit for your skin, we invite you to call 800.574.8377 or click here to schedule your complimentary skin care consultation online.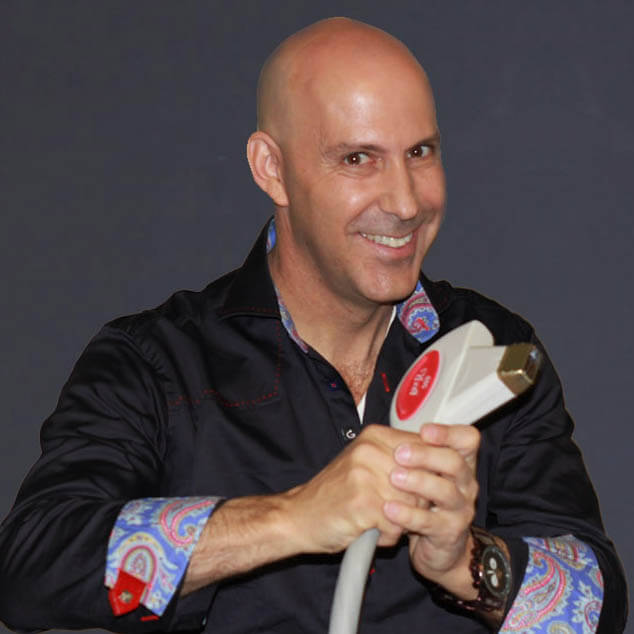 Louis Silberman
Louis J. Silberman is the CEO and Co-Founder of National Laser Institute, the pioneer of the medical aesthetics training industry and one of the largest educators in the country.