Erase Your Ink with Laser Tattoo Removal

Erase Your Ink with Laser Tattoo Removal
Do you remember being told to write only in pencil so you can erase your mistakes? Well, thanks to advanced laser technology you can now erase ink; ink on your skin that is! Every 1 in 4 people with tattoos say they regret getting at least one or all of them. Here at The National Laser Institute you no longer have to live with regrets. You can erase your ink with Laser Tattoo Removal and regain control of your skin.
With such technological advancements in the beauty industry, it's now easier than ever to say goodbye to unwanted tattoos. You no longer have to worry about wearing certain articles of clothing to hide your regrettable ink. Whether you are out and about or at work, not having to worry about a tattoo slip can have you focusing on more important aspects of your life.
Treatment 
When it comes to the process of laser tattoo removal, men and women alike want to know if it's painful. To put it simply, it feels like a rubber band lightly snapping against your skin. However, a topical numbing cream is applied pretreatment to minimize any discomfort.
Once the numbing cream has set and numbed the area, a laser pulsed heat will be applied to your skin. The laser works by passing intense light through the skin to break up the ink particles, and remove them from the skin cells. Your body's immune system distinguishes the broken up ink as foreign matter and eliminates it naturally through the lymphatic system. Over time and a number of treatments, your tattoo will begin to lessen and lessen until you are pleased with your results.
Since every tattoo is different, we will completely tailor your treatments to your needs. You can erase your ink with Laser Tattoo Removal, or fade it just enough to update poor artwork. It's time for your second chance at flawless natural skin.
Free Tattoo Removal Consultation
The National Laser Institute and Medical Spa is here to help you regain control of your skin and let go of past regrets. Call today at 800-851-0969 to become a beauty insider and get scheduled for your free consultation in either Dallas, Texas or Scottsdale, Arizona.
When you arrive for your consultation, you will meet with one of our highly trained laser technicians to determine how many treatments you will need. See for yourself how safe, effective, and easy it is to remove your unwanted tattoos. Erase your ink with Laser Tattoo Removal and live your life to the fullest.
SaveSave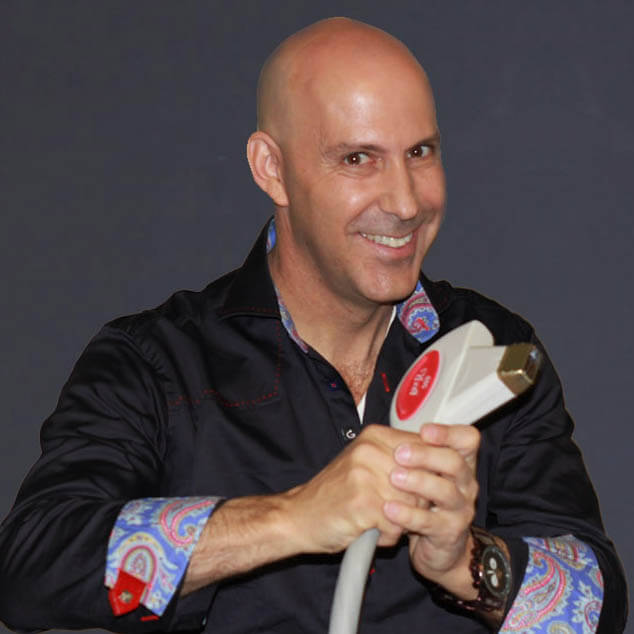 Louis Silberman
Louis J. Silberman is the CEO and Co-Founder of National Laser Institute, the pioneer of the medical aesthetics training industry and one of the largest educators in the country.