V.I. Chemical Peel

V.I. Chemical Peel
Are you feeling like your complexion could use a quick vitalizing pick me up? If you are nodding YES, we have an amazing treatment that both you and your skin will be sure to love. The V.I. Chemical peel targets and treats a number of skin blemishes such as melasma, age spots, and discoloration. For smoother, clearer, and more radiant skin try this advanced anti-aging peel.
The V.I. Chemical Peel is one of the most powerful, safe, and effective peels in the medical aesthetic industry today. It is an advanced, simple, and relatively painless procedure that delivers superior results, with very little downtime. It is a favorite amongst our Beauty Insiders.
Benefits and Results
One of the great things that set this peel apart from any other is that your under-eye area can be treated as well. The delicate skin underneath the eye often requires its own separate treatment or is altogether overlooked and neglected. However, with the V.I. Chemical Peel, you can be sure all areas of your face are receiving the TLC they deserve. This peel can even be performed anywhere on the body where these skin concerns may appear.
Treats
Age and Dark Spots
Wrinkles
Uneven Skin Tone and Texture
Scarring
Discoloration
Wrinkles
Enlarged Pores
A combination of Retin-A, Vitamin C, and Salicylic Acid is used to create this peel's anti-aging formula. These ingredients are some of the most beneficial medical grade peel agents available. The next few days after your session you will begin to peel and slough off the dead skin cells and toxins. By gently removing the outer layers of the epidermis, a new fresh layer of skin is uncovered. During which, you will promote new collagen production and cell turnover. All this leaves your appearance looking lighter, brighter, and younger!
Your complexion may be rejuvenated in just one treatment, but for long lasting results, you may need additional sessions. To experience more remarkable results anywhere from 3 to 5 treatments may be recommended by one of our skin care specialists. Depending on your goals and the level of peel you choose it may take more or fewer procedures.
The National Laser Institute and Med Spa
We invite you to discover this vitalizing procedure for yourself at The National Laser Institute. Our trusted and highly trained aestheticians will meet with you to help assess your skin and provide Gold Standard results. For the best in aesthetic techniques call 800.851.0969 or click here and receive your complimentary consultation. Get a younger, healthier, and brighter looking appearance with our V.I. Chemical Peel.
SaveSave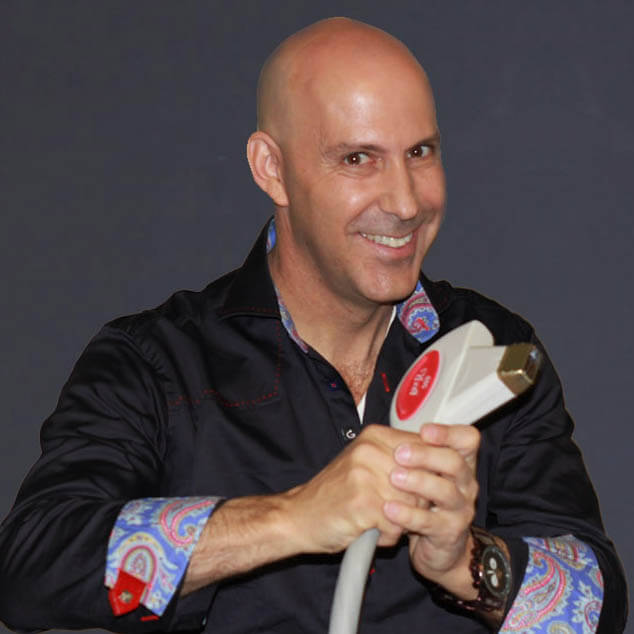 Louis Silberman
Louis J. Silberman is the CEO and Co-Founder of National Laser Institute, the pioneer of the medical aesthetics training industry and one of the largest educators in the country.