Feel Your Best This Valentine's Day

Feel Your Best This Valentine's Day
Valentine's Day is just around the corner, and the National Laser Institute knows you want to look your best for your honey, as well as for yourself of course! For this heart-shaped candied holiday, we would like to offer our February Specials to help you celebrate this festive day. Whether it is spent with your girlfriends, your significant other, or by yourself curled up on the couch, you deserve to feel your best this Valentine's Day.
Coolsculpting 
Coolsculpting is the number one most requested body contouring treatment in the world. This procedure is taking the world by storm as there are no needles, no downtime, and no surgery. Coolsculpting provides evident results in the reshaping and redefining of your body! Tighten and tone those areas that diet and exercise alone can't reach.
This state-of-the-art treatment safely freezes away fat cells causing them to crystallize and die. Your body will naturally rid itself of the dead fat cells, over time, through the lymphatic system. Once the fat cells are gone, they are gone for good. Slim down your silhouette, trim down that double chin or lean out those thighs. With Coolsculpting, watch as your fat melts away, and you feel like your most confident self again.
Photofacial 
Living in states with practically year-round sunshine and sun exposure can cause melasma, sun spots, and "aged skin" as well as hyperpigmentation. Photofacials work to target and eliminate years of discoloration that have appeared over time. This treatment involves Intense Pulse Light (IPL) which lifts and removes the unwanted blemishes and pigments from your complexion.
These radiofrequency wavelengths regenerate your skin without having an effect on the outer layers of your epidermis. Achieve clean, clear, and youthful skin from the outside in. This nonsurgical treatment erases those irksome brown and red sunspots for an even skin tone and texture. In addition, this procedure also assists with anti-aging by diminishing those fine lines and wrinkles.
Microneedling
Microneedling is a minimally invasive collagen induction therapy that treats various skin conditions such as acne scars, stretch marks, wrinkles, and skin laxity. A device (that contains several fine needles) called a micropen is used to create thousands of micro-channels across your skin. Therefore causing a controlled injury, which stimulates healing and regeneration. Treat the overall appearance of your complexion with Microneedling.
Feel your best this Valentine's Day with one or all of our February Specials. Furthermore, our trusted certified physicians, nurses, aestheticians and laser technicians would be happy to answer any additional questions you may have. The National Laser Institute invites you to achieve your dream skin and body at our cutting-edge facility.
Experience the Gold Standard in medical aesthetic treatments by calling 800.851.0969 or click here. Also, call today to receive your complimentary consultation with one of our expert skin care specialists. Feel your best this Valentine's Day from head to toe and inside out!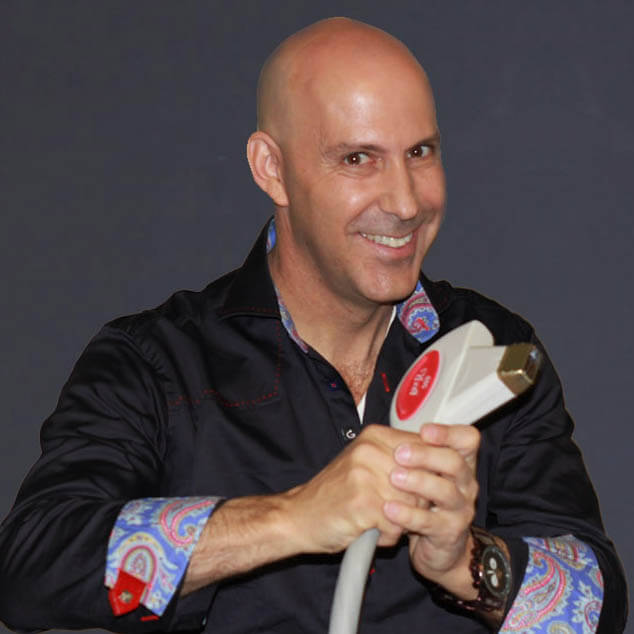 Louis Silberman
Louis J. Silberman is the CEO and Co-Founder of National Laser Institute, the pioneer of the medical aesthetics training industry and one of the largest educators in the country.