Female Rejuvenation Shot

Female Rejuvenation Shot 
The fine line between Gynecology and feminine wellness, in regards to Medical Aesthetics, is growing smaller and smaller. So much to the point where several treatments are crossing over from one to the other. Women not only want to feel healthy and amazing but to also look healthy and amazing. This goes for many aspects of life, with feminine wellness being no exception. With our Female Rejuvenation Shot, women are feeling better than ever in their intimate areas.
The Female Rejuvenation Shot generates new collagen and healthy tissues that revitalize, tone, and tighten your intimate areas. This procedure is a remarkable breakthrough in sexual wellness for women. Not only does this treatment enhance libido and sensation, it can also treat urinary incontinence. All of this is achieved using your own platelet-rich plasma cells, also known as PRP.
PRP
First, a small sample of blood is taken from your arm and placed in a centrifuge machine. This device separates your platelet-rich plasma from your other blood cells. These platelets will then be injected back into your skin creating a boost to your collagen. This excellent alternative to surgery concentrates your own growth factors and stem cells to play an integral part in healing your own tissues.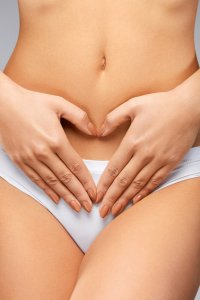 The powerful combination of growth factors and stem cells stimulates your body's natural healing process to rejuvenate your skin, as well as prevent future feminine aging. PRP therapy repairs your skin where the growth cells are injected, creating a plumper and firmer appearance. Using your own plasma is one of the most technologically advanced ways to look and feel younger.
Feminine Shot
The shot itself, filled with platelets and growth factors, is injected into your clitoral tissues to naturally rejuvenate, tone, and tighten this intimate area. Since these plasma cells are targeted to the source, you will notice an improvement in sexual intimacy, libido, health, and feminine wellness. If you want to reawaken your intimate areas, the Female Rejuvenation Shot is a remarkable alternative to the riskier surgeries.
You can depend on our certified physicians, nurses, and technicians to help you reach your dream results. The National Laser Institute accepts only the Gold Standard in feminine wellness treatment plans. Increase libido and rejuvenate intimate areas by calling 480-290-7333 or click here to book your complimentary consultation. Our dream team would be happy to assist you in creating the perfect plan for your specific feminine wellness needs.
SaveSave
SaveSave
SaveSaveSaveSave
SaveSave