Fractional Skin Rejuvenation Special
For this month only, we're offering you a special, private fractional skin rejuvenation treatment for just $200 per area. Fractional skin rejuvenation is a cosmetic laser treatment that helps create a younger, more rejuvenated appearance. This treatment works by using micro energy beams targeted in the dermal and epidermal layers of skin. Over a few days, the skin's natural healing process replaces the treated area with new, fresh and flawless skin that creates a younger and healthier appearance.
Fractional laser treatments help to improve the following:
• Rebuild collagen
• Erase fine lines and wrinkles
• Reduce pore size
• Eliminate crow's feet
• Refresh dull-looking skin
• Correct irregular skin tones and textures
• Get rid of acne and chicken pox scars
• Rid stretch marks
Fractional skin rejuvenation is a top-of-the-line laser treatment many people have come to enjoy, especially at National Laser Institute. We are the leaders in the medical aesthetics industry and have earned an A+ rating at the BBB. Before your treatment is even performed, experts in the field of medical aesthetics hold a detailed consultation with you in order to understand your skin type, skin care goals, and skin concerns. This way they can give you the best possible treatment that correlates to what you're looking to achieve.
With our fractional skin rejuvenation special, you'll receive a private, one-on-one treatment with a professional laser technician within a luxury medical spa setting. To take advantage of this limited time special or to learn more about fractional laser treatments, please call 480.290.7333 for our Scottsdale, AZ location or 214.252.7800 for our Dallas, TX location.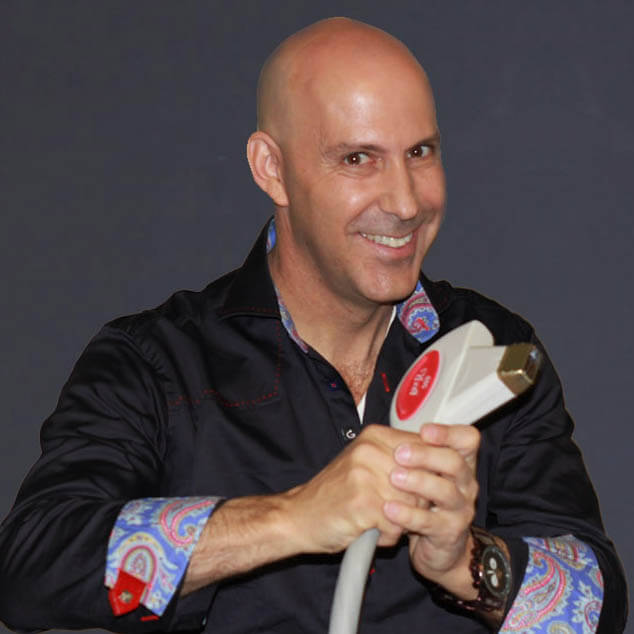 Louis Silberman
Louis J. Silberman is the CEO and Co-Founder of National Laser Institute, the pioneer of the medical aesthetics training industry and one of the largest educators in the country.