Botox for Men
According to a recent article in the BusinessInsider, many men on Wall Street are turning to Botox treatments to alleviate the most prominent signs of stress: lines and wrinkles. The article explained that Wall Street men experience high stress and high anxiety within the business and because we all know stress ages you, it takes a toll on their looks. In fact, it's not just only Wall Street men who may experience high stress jobs. Many men who have to meet monthly quotas or who run their own businesses also experience a high amount of stress.
It shouldn't come as a surprise that men are relying on Botox treatments to create a youthful look with natural results. According to the American Society of Plastic Surgeons, in 2011, around 363,000 men experienced Botox treatments, which is 8% more than men received in 2010. Men may be realizing that Botox treatments give the appearance of a younger look without looking like they got major work done. And once they see results, you better believe they're coming back for more.
Botox treatments are a cosmetic injectable treatment targeted at certain muscles within the face. When a medical professional injects these specific muscles, it causes them to relax, which then creates a smoother, younger look.
Botox treatments are able to help treat the following:
• Forehead lines
• Crows feet
• Frown lines
• Between the eyebrows
• + More
Botox is the #1 nonsurgical cosmetic laser treatment that's been FDA approved with over 5 million treatments performed just last year. Not only is Botox a brand name everyone knows, but it's also a product that millions of Americans have trusted over the last decade.
If you're considering professional Botox treatments, National Laser Institute is your answer. They are the leader in the medical aesthetics industry and have earned many outstanding reviews. More importantly, our expert medical professionals consult with you even before beginning your treatment in order to thoroughly understand your skin care goals and concerns.
To learn more about Botox for men or National Laser Institute, please call 480.290.7333 for our Scottsdale, AZ location or 214.252.7800 for our Dallas, TX location.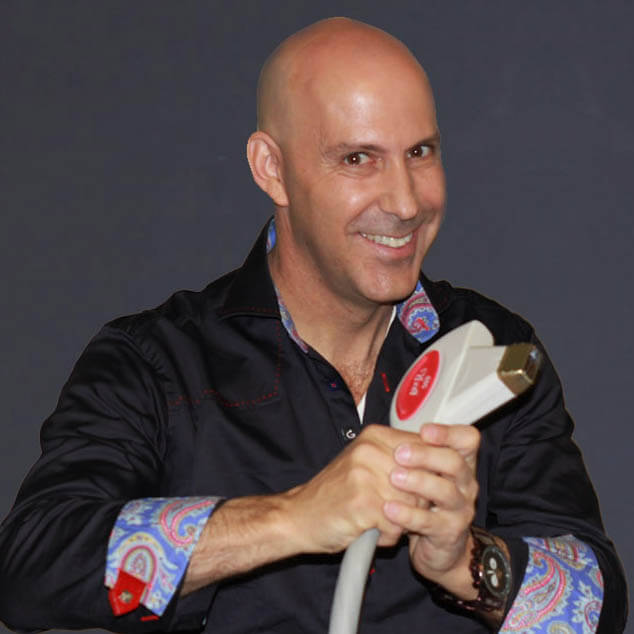 Louis Silberman
Louis J. Silberman is the CEO and Co-Founder of National Laser Institute, the pioneer of the medical aesthetics training industry and one of the largest educators in the country.