French Beauty Solution
A recent article in Style.com features Mathilde Thomas, author of The French Beauty Solution. The American approach to beauty is a "quick fix" and the French approach is a "long-term investment." What lessons can American women learn from the French Beauty Solution?
French Beauty Solution
"Skin care needs to make you look good, but also feel good. There's a pleasure principle in France—I was just in France last week—and the pleasure principle is everywhere. People eat at good restaurants; they take time to live; and when they eat, they don't think about the time…I think [American women] should live more by the pleasure principle and enjoy life. Life is short!" says Thomas.
The French Beauty Solution is founded on the adage, an ounce of prevention is worth a pound of cure.  For example, Thomas' mother is cellulite free, and she recalls how her mother would massage her own skin, especially in areas which she may have been prone to cellulite.  (This reminds me of Velashape!) Her mother would ride her bike whenever she could – not only for the exercise but for the enjoyment of it, and also simply as a function of transportation.
Food and gastronomy are a big aspect of French culture— according to the French Beauty Solution, when you eat healthfully, your skin will change completely.  "I'd recommend that you eat a lot of fruits, vegetables, grains, and a little bit of white meat and fish. Try to avoid red meat. It's very Mediterranean: a lot of avocado, a lot of olive oil, nut oils, and grape-seed oil." says Thomas.
Outside the United States, and especially in France, smiling a lot is considered less socially acceptable.  In France, even women with the most naturally perky of faces seem to purposely cultivate a face without a smile, or RBF, to enhance their je ne sais quoi. Could it be that with less smiling, there can be fewer wrinkles?
To learn more about the National Laser Institute Med Spa, call 800.574.8377 or click here.  There are probably a few things French women can learn from American women:  They get things done, and exercise!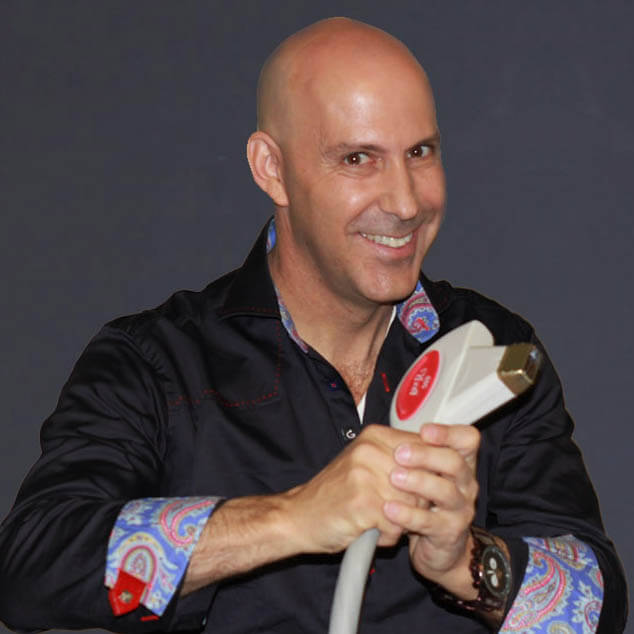 Louis Silberman
Louis J. Silberman is the CEO and Co-Founder of National Laser Institute, the pioneer of the medical aesthetics training industry and one of the largest educators in the country.