Gain a Flawlessly Fresh Face by Receiving a eMatrix Skin Rejuvenation!
When you feel confident that you look good, you tend to want to go out and accomplish and succeed more. If your skin has been lackluster or has been collecting fine lines and wrinkles, now's the best time to start with fresh, rejuvenated skin before the new year rings in!
We recommend the eMatrix cosmetic laser treatment for the most effective skin rejuvenation purposes. This advanced skin care treatment uses cosmetic laser and light energy to penetrate below the skin's surface without overheating it. eMatrix uses more energy in the deeper layers of the skin to help stimulate collagen production. After this treatment, clients notice that their collagen has vastly improved, they have renewed skin cells that create a firmer look, and line lines and wrinkles have diminished greatly.
eMatrix skin resurfacing treatments are great for the following:
• Can treat the face, neck, and chest areas
• Majorly improves signs of wrinkles and lines
• Helps diminish some surgical and acne scars
• Firms the skin and improves texture
• Helps stimulate collagen production
If you want your eMatrix skin rejuvenation from some of the best in the medical aesthetics industry, come receive yours at NLI Med Spa. We are the leaders in the medical aesthetics field and have earned many outstanding reviews. Experts in the field of laser perform clients treatments, but first consult with them to discuss their ideal skin care goals as well as any concerns in great depth. We've been around for years, and our #1 focus is giving clients not only flawless skin, but the confidence that comes with that.
To learn more about eMatrix skin rejuvenation or National Laser Institute, please call 480.290.7333 for our Scottsdale, AZ location or 214.252.7800 for our Dallas, TX location in order to get clear, beautiful skin just in time for summer!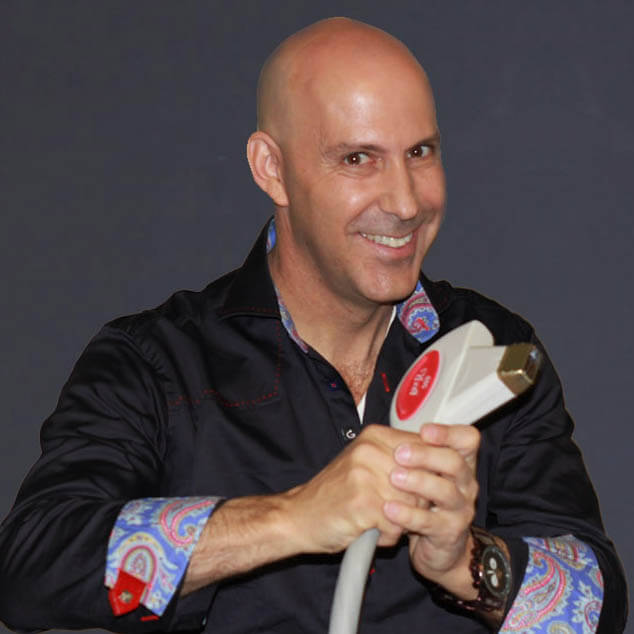 Louis Silberman
Louis J. Silberman is the CEO and Co-Founder of National Laser Institute, the pioneer of the medical aesthetics training industry and one of the largest educators in the country.