A New You for the New Year with Skin Resurfacing
2012 is coming to a close, but you don't have to bring uneven, flawed skin with you into the new year. 2013 is a time to reinvent yourself entirely on top of all those New Years resolutions you promised. To make a flawlessly bold appearance for the new year, consider laser skin resurfacing.
One of the best skin resurfacing options on the market is a MicroLaserPeel. This laser treatment works by using a combination of microdermabrasion and cosmetic laser energy to precisely remove topical layers of skin. This top layer of skin is the one that's collecting pollution, dirt, makeup residue, and more over time and, in fact, is healthier to rejuvenate in order to make room for newer, healthier skin. MicroLaserPeel treatments are customized to each client in order to help achieve their personal skin care goals and treat their overall skin care concerns.
MicroLaserPeels have been described as a gentler version of microdermabrasion and intense CO2 laser treatments, yet yield amazing results since it uses both types of treatments in one cosmetic laser procedure.
MicroLaserPeels are able to help improve the following skin concerns:
• Certain acne scars
• Fine lines and wrinkles
• Sun damage
• Pigment problems
• Uneven skin
• Stimulates collagen
Clients can receive this skin resurfacing treatment at National Laser Institute. NLI Med Spa is a leading medical aesthetic spa that offers clients luxury and advanced treatments under medical professionals and expert laser technicians. They have been around for years and have earned many outstanding reviews. Most importantly, your technician will not treat you until you have an in-depth discussion about your skincare goals and concerns in order to provide the best possible treatment for you.
To learn more about skin resurfacing or National Laser Institute, please call 480.290.7333 for our Scottsdale, AZ location or 214.252.7800 for our Dallas, TX location.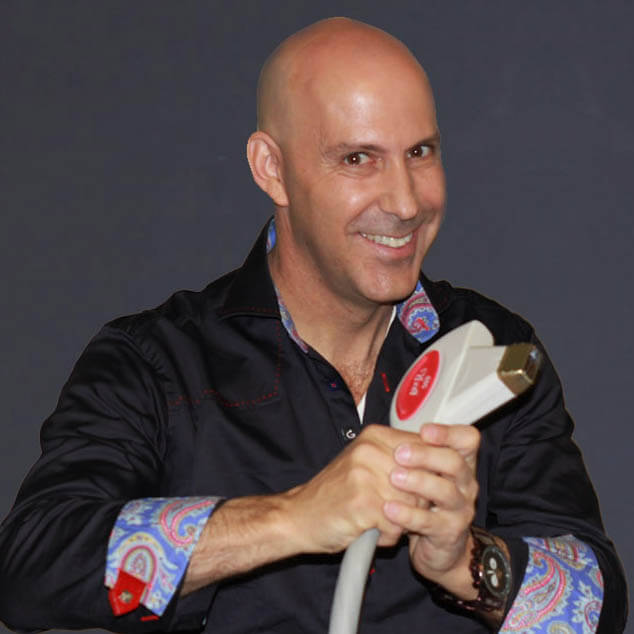 Louis Silberman
Louis J. Silberman is the CEO and Co-Founder of National Laser Institute, the pioneer of the medical aesthetics training industry and one of the largest educators in the country.