Gain Competitive Edge With Brotox
Men around the world are reaching for anti aging technology for that young, healthy look.  According to the American Society of Plastic Surgeons, over 400,000 men had Botox injections in 2014, a noteable 337 percent increase since 2000. Moreover, 90,000 men received fillers, an 86 percent increase since 2000.
Gain Competitive Edge With Brotox
Brotox offers a quick-fix with no downtime to maintain a more attractive and youthful appearance.  This minimally invasive facial rejuvenation is the most popular and powerful anti aging tool available on the market today.
Ian Bowman, Marketing Director at National Laser Institute Med Spa, started Brotox when he was only 18. Ian's goal is to stay looking young and fresh by preventing wrinkles.  In the video above, expert injector, Angelica, injects 25 units to smooth out frown lines, 12-14 units to soften forehead creases, and a small amount into Ian's crow's feet area.  
Ian is in good company: many of our male clients are much more open and proactive and wanting to look fresh and well-rested with Brotox.  While they may not necessarily want to look younger, they want to look and feel better to be more successful in their professional and personal lives.
If your goal is to look and feel better, consider Brotox at National Laser Institute Med Spa.  We invite you to visit our anti aging academy for deeply discounted rates on treatments or receive your treatment in our med spa by the experts that teach doctors, nurses, and laser technicians privately. Call 800.574.8377 or click here and receive a free no obligation consultation with one of our skincare experts.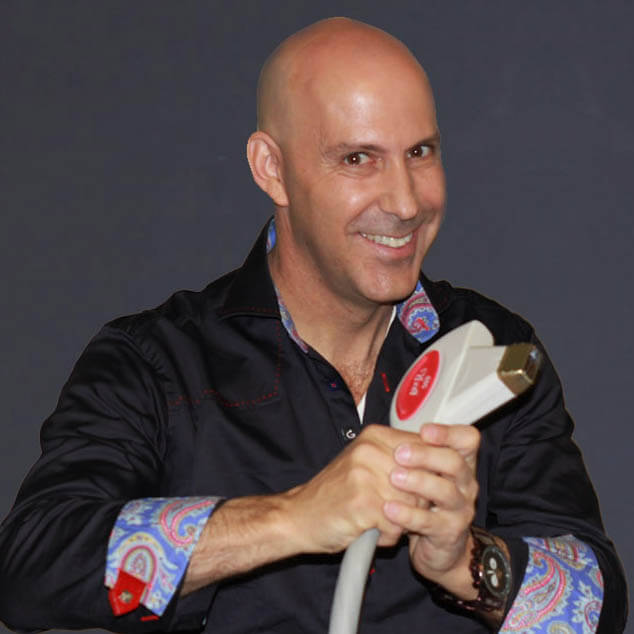 Louis Silberman
Louis J. Silberman is the CEO and Co-Founder of National Laser Institute, the pioneer of the medical aesthetics training industry and one of the largest educators in the country.