Toenail Fungus Cures for Real?
Are you tired of hiding your toes because of unsightly toenail fungus?  You have probably tried many treatments, creams, and pills that promised you their toenail fungus cures were the only way to get rid of your concern. However, chances are high these pills and potions had unwanted side effects.  They may have damaged your skin and the nail surrounding the toenail fungus.  And when the fungus came back, you found yourself asking, was the time, expense and unwanted side effects worth the headache?  
Laser Toenail Fungus Cures For Real?
The National Laser Institute Med Spa offers the most effective, non-invasive toenail fungus cures that actually work. The most effective toenail fungus cures are done using a laser. Our laser toenail fungus removal treatment sterilizes the toenail fungus causing the fungal reproduction to cease. The laser light passes through the toenail without causing damage to the nail or the surrounding skin. It's non-invasive: you will not require surgery, anesthesia, or blood tests.
You could pay over $500 for the same laser toenail fungus treatment at other med spas. But at the National Laser Institute Med Spa, our laser toenail fungus treatment is only $259 per treatment on all of your fingers or all of your toes.
We invite you to regain your confidence with our laser toenail fungus treatment at the National Laser Institute Med Spa. You can trust our certified physicians, nurses, aestheticians and laser technicians to create your dream results.  
Visit our anti-aging academy for deeply discounted rates on treatments or receive your treatment in our med spa by the experts that teach doctors, nurses and laser technicians privately. We are dedicated to helping you discover the younger, healthier and more beautiful you – from the inside out.  Become a beauty insider and call 800.574.8377 or click here to schedule your complimentary consultation.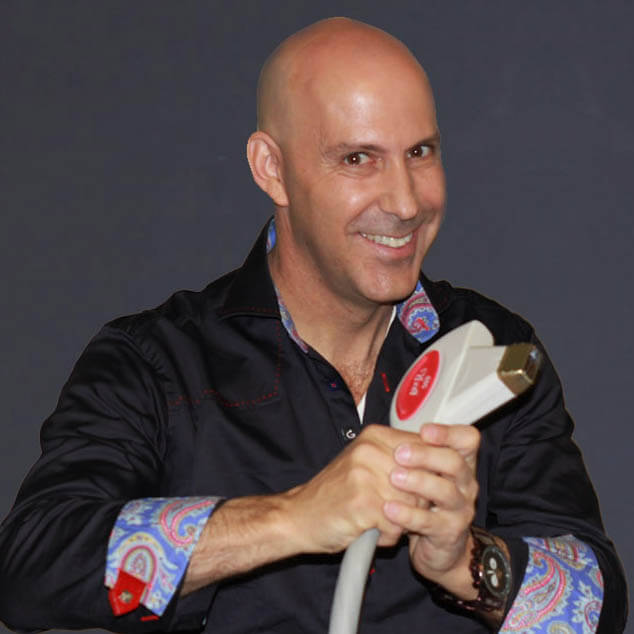 Louis Silberman
Louis J. Silberman is the CEO and Co-Founder of National Laser Institute, the pioneer of the medical aesthetics training industry and one of the largest educators in the country.