Geneveve by Viveve

Geneveve by Viveve
Female Rejuvenation used to only be possible with surgery. Now, thanks to advancements in feminine wellness you have the option to rejuvenate your intimate areas without going under the knife. Geneveve by Viveve helps women not only reclaim, restore, and revive their intimate wellness, it also helps them to regain their confidence. There is nothing better than feeling beautiful from the inside out.
Genevieve by Viveve is a feminine rejuvenation treatment that uses radiofrequency energy to renew feeling, restore collagen, and regenerate tissue. By gently heating the tissue this state-of-the-art technology is able to tighten, strengthen, and revive feminine wellness. Geneveve by Viveve is safe and effective when it comes to rejuvenating feminine intimate areas without surgery, discomfort, or downtime.
Benefits
Tightens tissue
Encourages collagen production
Increases stimulation
Lessens dryness
Surgery-free
No downtime
No discomfort
This feminine rejuvenation procedure comfortably places radiofrequency heat onto the tissues where they will immediately begin to shrink assisting in skin laxity and looseness. In fact, this treatment has also been known to help with incontinence (overactive bladder) as well as decreasing dryness. Geneveve by Viveve is helping women regain their confidence inside and out.
Over time, this treatment will encourage more and more tightening of tissue and the stimulation of new collagen. In addition to the shrinking effects, regeneration of nervous tissue is also a welcome side effect. This change in the structure of tissue will last nine months to a year. Enjoy all the benefits this feminine wellness treatment has to offer in tightening, increased moisture, and an overall improvement in the quality of life.
You can trust our professional physicians, nurses, and laser technicians to assist you in achieving your dream results. The National Laser Institute and Medical Spa accepts only the Gold Standard in feminine wellness treatment plans. Revive your intimate areas and your health by calling 800-851-0969. You can also click here to book your complimentary consultation. Furthermore, it would be our pleasure to assist you in creating the perfect plan for your specific feminine wellness needs.
Our Facility 
Our facility not only offers exceptional feminine wellness procedures, we are also the leading laser institute for medical aesthetic treatments. Every one of our services is completely customizable depending on your current and future goals. Everything from a softer and clearer complexion to a tighter and hair-free body, we are here to help you achieve it. Many of our procedures may be paired together as well! This achieves more dramatic results, and not to mention is also more convenient when it comes to your valuable time.
Achieve your dream results at our medical spa facilities in either Scottsdale, Arizona or Dallas, Texas.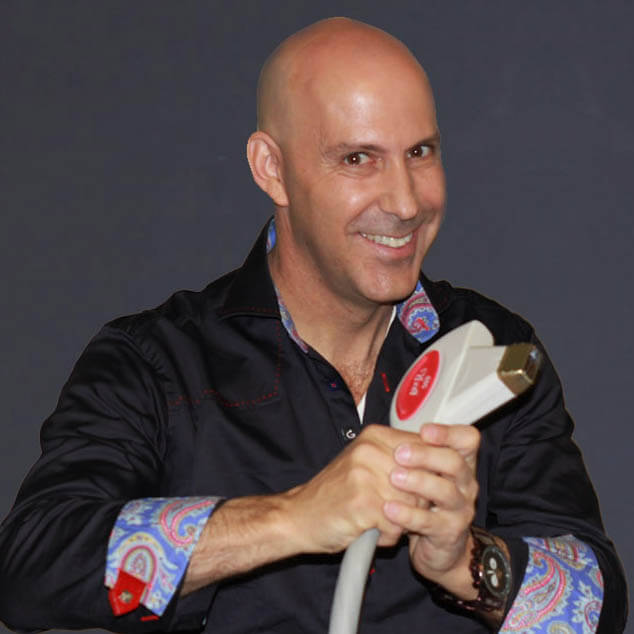 Louis Silberman
Louis J. Silberman is the CEO and Co-Founder of National Laser Institute, the pioneer of the medical aesthetics training industry and one of the largest educators in the country.