Injectable Nutrients and Supplementation

Injectable Nutrients and Supplementation
Despite our efforts to be our best and healthiest self, sustaining proper nutrient levels can often fall by the wayside. Even when taken orally, vitamins, minerals, and supplements aren't able to fully be absorbed. Injectable Nutrients and Supplementation is one of the fastest and most effective ways to ensure you are receiving all the nourishment your body needs.
Injectable Nutrients and Supplementation is not only beneficial for physical ailments, it also is known to improve mental conditions as well. The benefits of achieving and maintaining proper nutrient levels are vast! Research shows these injectable nutrient cocktails help with depression, anxiety, fatigue, diabetes, fibromyalgia, and even asthma. As well as prevents viral and bacterial illnesses such as the common cold.
This science-based therapy works by directly injecting the nutrients into the bloodstream. Therefore, since the digestive system is completely passed, you are able to absorb 100 percent of the needed vitamins and minerals. In addition, you can immediately feel the effects of a new found energy, alertness, and stamina.
Injectable Nutrient Cocktails  
-SKINNY-
Increased metabolism- converts food into energy
Improves cartilage health
Linked to a decreased risk of Alzheimer's and heart disease
Increased neuron communication
Methionine, Inositol, Choline
B12
-FOUNTAIN OF YOUTH-
Anti-aging
Detoxifying
Maintains liver health
Elimination of toxins
Glutathione
-ENERGY-
Increased energy
Enhanced mood
B12
-VIBRANT-
Thickens nails and hair
Vibrant and glowing skin
Folic Acid, Biotin
B12
*Add Glutathione to any shot
Reach your optimal and best health from your mind to your body with Injectable Nutrients and Supplementation.  Enhance your focus, energy, and overall health at the National Laser Institute and Medical Spa. Our highly trained dream team of doctors and nurses would be happy to assist you in achieving your desired results with vitamin injection therapy.
We would also like to invite you to take advantage of our Injectable Nutrients and Supplementation complimentary consultation. Call us at 800-851-0969 to reserve your appointment today. Furthermore, you can click here to become a Beauty Insider and discover all the benefits and treatments our facility has to offer.
SaveSave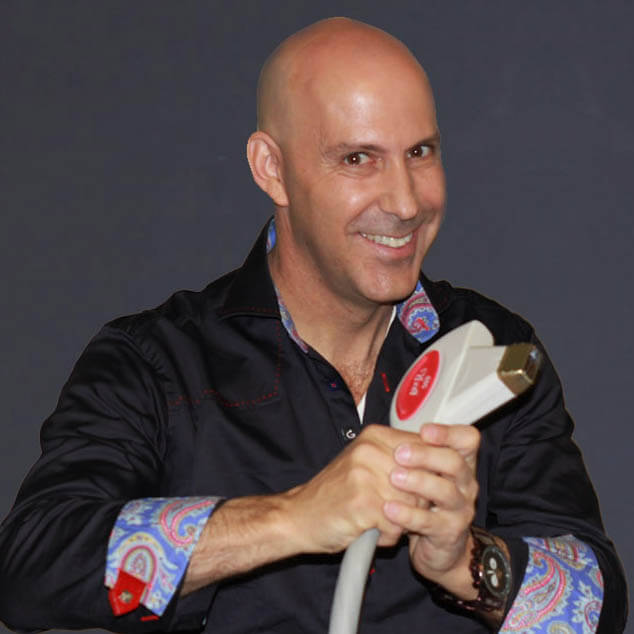 Louis Silberman
Louis J. Silberman is the CEO and Co-Founder of National Laser Institute, the pioneer of the medical aesthetics training industry and one of the largest educators in the country.