Get Glowing Skin With HALO

Get Glowing Skin With HALO
Are you in search of a way to restore youthful skin without having to go under the knife? Long-term sun exposure and an active lifestyle can result in visible signs of aging, including wrinkles, discoloration, and sagging skin.
In the past, you had to choose between a treatment that offered great results but required downtime, or a treatment that had a quick recovery but less noticeable results. With a HALO laser treatment, you get the best of both worlds: amazing results with minimal downtime. Learn how to get glowing skin with HALO and reverse the years of sun damage on your skin!
What Makes HALO Special?
HALO is a skin resurfacing treatment that harnesses the power of ablative and non-ablative lasers to restore your skin's youthful glow. By treating skin concerns such as brown spots, sun damage, and uneven skin tone, this procedure has the unique ability to treat the epidermis and dermis simultaneously to achieve a deeper level of skin rejuvenation.
Dynamic Thermal Optimization is a unique feature built into HALO, which automatically adjusts the power of each light pulse based on the temperature of your skin. This makes HALO the most precise, safe, and consistent non-ablative technology on the market.
During a HALO laser treatment, a handpiece is moved across the treatment areas, emitting quick bursts of laser energy. This creates tiny holes in the surface of the skin, firing up the body's natural healing process. As a result, new collagen is produced, which is responsible for your beautiful, glowing complexion.
If you are looking for a way to restore youthful skin, this method will bring about the best results because you'll experience skin rejuvenation without taking drastic measures. One week after treatment, you will notice an immediate improvement in your skin's texture and tone. However, the most drastic improvements will appear about a month and a half after your final session.
This anti-aging service is designed to provide dramatic improvements to your skin with fewer treatments and minimal downtime. After just a single treatment, HALO can reverse years of sun damage by achieving a deeper level of skin rejuvenation. Other benefits of HALO include:
Precise, accurate, and uniform treatments
Long-lasting results
Increase in collagen production
Can address old acne scars
Process is pain-free
Achieve The HALO Glow
If you are looking for a way to restore youthful skin, it's time to try the HALO laser treatment! This state-of-the-art procedure precisely targets years of damage to your skin, including discoloration, poor texture, and fine lines.
Before your HALO treatment, the National Laser Institute Medical Spa invites you to schedule a free consultation with one of our highly trained skin care specialists. Receive a customized treatment plan to meet your skin care goals, wants, and desires, and learn how you can turn back time with nonsurgical skin rejuvenation.
Get glowing skin with HALO today by calling 1-800-851-0969 or clicking here to reserve your no-obligation consultation today! Don't forget to ask about our monthly specials for even more anti-aging treatments.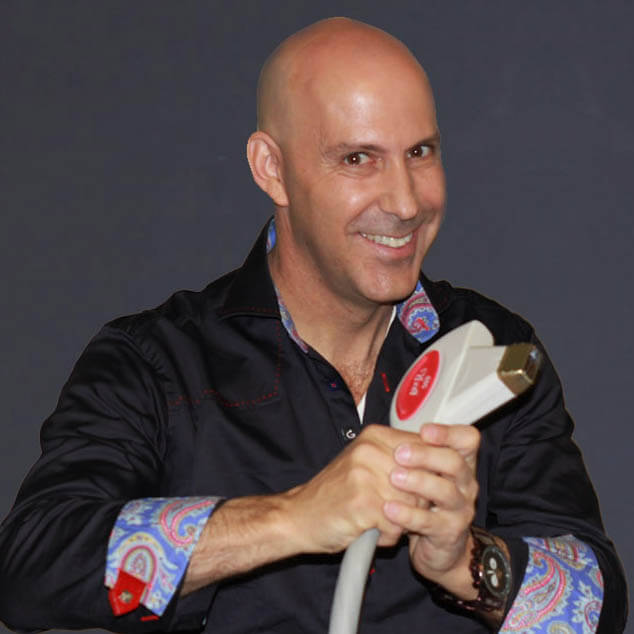 Louis Silberman
Louis J. Silberman is the CEO and Co-Founder of National Laser Institute, the pioneer of the medical aesthetics training industry and one of the largest educators in the country.