Get Sexy Summer Skin with Fractional Laser Treatments!
Summer will be here before you know it, which means pool parties, beach trips, and spending as much time outside in the beautiful sunshine. However, it's annoying to pack on cakey and thick makeup to hide imperfections when the sun or water will just melt it away throughout the day. Now's the time to stop hiding your skin and rejuvenate it with fractional laser treatment!
How Fractional Laser Treatment Works
Fractional laser treatment is a non-invasive laser treatment that creates pixelated zones in the skin with a cosmetic laser, helping remove and renew damaged skin. The best part about fractional laser treatment is that helps rejuvenate skin on both the epidermal and dermal layers on the skin.
Fractional laser helps improve a lot of skin imperfections, including:
•Sun damage
•Age spots
•Freckles
•Some acne scars
•Some surgical scars and melasma
•Fine lines and wrinkles
•Skin tone and texture
Fractional Laser Treatment
The entire fractional laser process doesn't take very long. In fact, it can be done within a lunch hour. After consulting with your laser technician, they'll be able to target certain problem areas of your skin and improve them to your desired results. They'll also let you know if they recommend multiple treatments for you, depending on what outcome you're looking for.
The best part? You can feel confident and sexy in your rejuvenated skin, feeling flawless without the aid of makeup! Fractional laser treatment leaves people with younger and beautiful skin.
We offer fractional laser treatment at a fraction of the retail cost. We have been an established medical spa and school for years, earning an A+ rating at the BBB.
To learn more about fractional laser treatment, National Laser Institute, or to book an appointment, please call 480.290.7333 for our Scottsdale, AZ location or 214.252.7800 for our Dallas, TX location.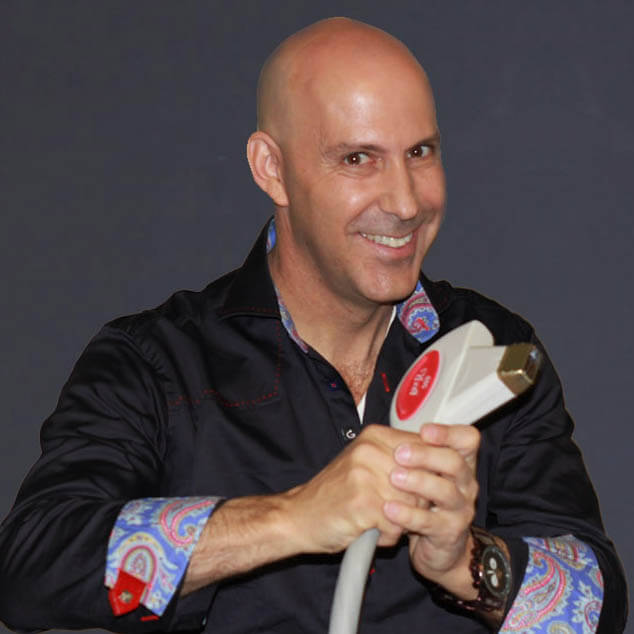 Louis Silberman
Louis J. Silberman is the CEO and Co-Founder of National Laser Institute, the pioneer of the medical aesthetics training industry and one of the largest educators in the country.