Gossip Central Wall Street Wrinkle Botox
No girls, Botox isn't just for you anymore! Men have joined the vanity club and are chasing the fountain of youth.  And we all know: Youth is King!
Gossip Central Wall Street Wrinkle Botox
The Wallstreet Wrinkle was recently featured on ABC News.  It's a name Dr. Norman Rowe, a New York City board certified plastic surgeon, has given to the demographic which makes up a large percentage of his patients who work in finance. "They really want to avoid looking overdone."  It's how men like their Botox.
While women want complete rejuvenation and request both fillers and Botox: their goal is to be completely wrinkle free.  Men want to look well-rested but not overdone.  In fact, over 400,000 men received Botox treatments in 2013. This growing popularity has resulted in a 310% increase from the decade prior.
Men do not want to erase wrinkles altogether. They want to look natural.  Women generally feel there's something attractive about a man who's a little weathered. A few wrinkles add character and men view them as a badge of honor.  Brotox is relatively painless because men who want the Wallstreet Wrinkle look only need a few injections around the crow's feet area and a small amount on the forehead– not as many injection sites as their female counterparts.
Men in high stakes positions are asking for Botox treatments on their hands and armpits to look and feel cool calm and collected while conducting their raison d'être.  When Botox is injected for this purpose, it affects the signal between the nerve endings and the sweat glands. Botox blocks the release of the neurotransmitter acetylcholine and disrupts the message sent from the nerve endings to stimulate the production of sweat. The sweat glands are none the wiser!
In 2004, the U.S. Food and Drug Administration approved Botox injections to treat excessively sweaty armpits, palms and feet. Each treatment may include several injection points concentrated in the affected area, and each treatment lasts about six months.
Want the Wallstreet Wrinkle? Visit our training institute for deeply discounted rates on treatments or receive your treatment in our med spa by the experts that teach doctors, nurses and techs privately. At National Laser Institute, you can expect luxury treatments without the luxury cost. Botox treatments start at only $7.99/unit!  Our staff is happy to answer your questions to determine which treatments are best for you.  To find out what product or service would be the best fit for your skin, call 800.574.8377 or click here and receive your complimentary consultation with one of our expert skin care specialists.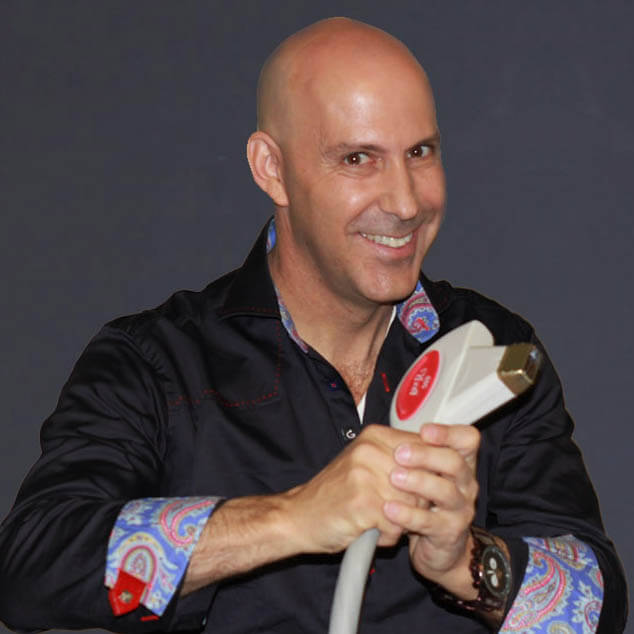 Louis Silberman
Louis J. Silberman is the CEO and Co-Founder of National Laser Institute, the pioneer of the medical aesthetics training industry and one of the largest educators in the country.