Top 5 Super Anti Aging Antioxidants
Antioxidants are essential to a successful anti-aging regimen.  They fight free-radical damage responsible for visible and hidden signs of aging and also increase the effectiveness of sunscreens in preventing sun damage. During the day, the combination of antioxidants and sun protection offer a solid safeguard against many signs of aging, including wrinkles, dullness, and discoloration. At night, applying a range of antioxidants to your skin will bolster cellular repair and healing.
What are the Top 5 Super Anti Aging Antioxidants?
It's important to treat your skin to a variety of antioxidants.  Take a cocktail approach, and give skin its very own happy hour with a lineup of potent, stable, and well-researched antioxidants! Skin benefits are maximized when complementary antioxidants are applied together. Read on as we reveal our list of top 5 super anti aging antioxidants!
Vitamin E provides significant antioxidant benefits to skin, and in its natural form is more potent and is absorbed better by the skin than synthetic vitamin E.  It protects cell membranes from oxidative damage and from the early stages of ultraviolet light damage. It also works in powerful synergy with vitamin C.
Vitamin C is a robust antioxidant that treats wrinkles, dullness, and brown spots. It's considered an anti-aging superstar because when applied topically, vitamin C increases collagen production. Vitamin C also diminishes skin discolorations, enhances the skin's barrier response, restores the skin's repair process, reduces inflammation, and helps skin defy exposure to sunlight, whether protected by sunscreen or not.  Amounts from 0.5% to 20% have shown impressive efficacy.
We recommend Skin Medica Vitamin C + E Complex which has the following benefits:
Silky, fragrance-free formula
One of the highest concentrations of vitamin C and E
Phenomenal antioxidant protection
Corrects skin tone, texture and firmness
Resveratrol is a potent antioxidant found in red grapes, red wine, nuts, and fruits such as blueberries and cranberries. When applied topically, resveratrol protects the skin against sun damage, improves collagen production, and reduces cell damage. It has significant anti-inflammatory properties which help skin conditions ranging from acne to rosacea to eczema.
Retinol (vitamin A) is an antioxidant which works at the cellular level.  It provides multiple anti-aging benefits when used regularly.  It also reduces breakouts, brown spots, red marks from past breakouts and rosacea. Retinol helps create healthier skin cells and increases ceramides which support the skin. Retinol has been shown to increase the skin's collagen production and glycosaminoglycan content (an important skin-protecting substance found in young skin), resulting in firmer skin with an improved texture and enhanced barrier function.  For more information on retinols see our recent SkinMedica Retinol product review.
Green tea (EGCG compound) is a powerful anti-aging antioxidant. When applied topically, it can prevent collagen breakdown and reduce UV damage to the skin. Green tea is also very good at reducing inflammation which makes for a great rosacea solution.
Antioxidants Perform Even Better Together
It's important to treat your skin to a variety of antioxidants.  Maximize the benefits of the top 5 super anti aging antioxidants by using a cocktail approach: give your skin its very own happy hour with a lineup of potent, stable, and proven antioxidants.  Eat plenty of antioxidants as well. In this case, what's good for your skin is also good for your body!
We would be glad to answer your questions about anti-aging personally. The National Laser Institute offers non-obligation consultations. To find out what product or service would be the best fit for your skin, call 800.574.8377 or click here and receive a free consultation with one of our expert skin care specialists.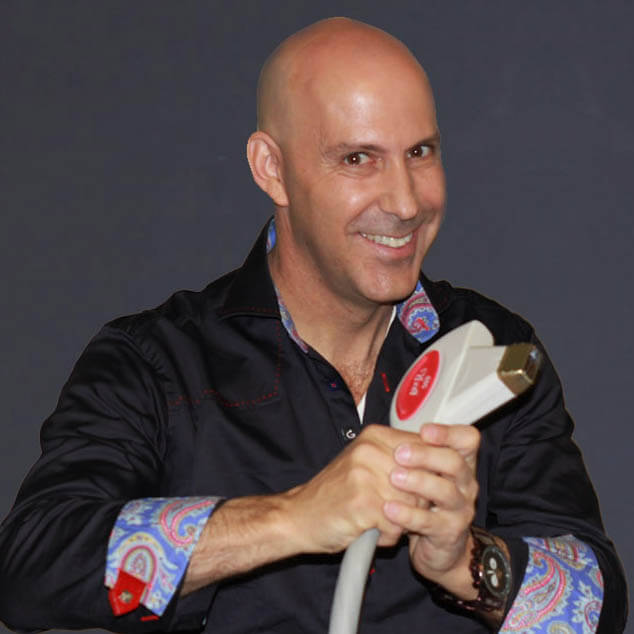 Louis Silberman
Louis J. Silberman is the CEO and Co-Founder of National Laser Institute, the pioneer of the medical aesthetics training industry and one of the largest educators in the country.