Gossip Central: Tasha Gets Her Lips Plumped With Restylane® Silk
Love is like a kiss. You must share it to enjoy it. And it's almost time to wish your plus one Happy Kiss Day! Valentine's Day is this Sunday, February 14. In today's vlog, we are featuring Restylane® Silk, an FDA-approved treatment option specifically designed for subtle lip enhancement. We invite you to watch as Louis the Laser Guy's new partner in crime, Tasha, tries Restylane® Silk for the first time!  (Spoiler alert:  Dr. Treen injects a surprise dermal filler treatment to give Louis and Tasha back their triangle of youth…)
If you're like Tasha, and are concerned about pain, swelling, and not liking the results, our staff will ensure you are comfortable and explain what you can expect before your treatment begins. Restylane® Silk is composed of hyaluronic acid. So if you decide you do not like your results, there is an enzyme called hyaluronidase which can be injected to dissolve the hyaluronic acid. Restylane® Silk can be completely dissolved without any long-term side effects. But to be honest, most people want more Restylane® Silk injected once they see how beautiful the results are!
"I'm so glad I did it. I love my fuller lips!  I have had Botox before and expected the Restylane® Silk treatment to feel more painful. But to put me at ease, Dr. Treen applied a topical numbing cream about 20 minutes before my treatment. It didn't hurt as much as I had expected it to. Dr. Treen molded my lips to get the most natural, full looking lip. I had some swelling but applied ice, and the swelling went down considerably. I am very pleased with the results," says Tasha.
At the National Laser Institute Med Spa, we offer Restylane® Silk, the most natural dermal filler available today. For more than a decade, Restylane® Silk has been perfected as an effective and natural way to get rid of wrinkles and folds. Countless clinical trials have been conducted to ensure this product is safe and successful in order to get you the results you want.
Restylane® Silk is not made with any animal products and instead is a stabilized hyaluronic acid, which is a natural substance that can be found within the human body. Although there is not yet an ideal filler that exists, Restylane® Silk is close to perfect and is one of the highest quality fillers available.
Benefits of Restylane® Silk
Low allergic potential— For 20 years, the only available dermal filler was bovine collagen, which required two skin tests. These tests caused a long delay before the actual treatments could begin. With Restylane® Silk, allergy skin tests are unnecessary.
Long-lasting— Other cosmetic injectables only last for a few months, calling for ongoing and expensive sessions. But patients who use Restylane® Silk can still see results for more than a year, saving money and still being able to enjoy your diminished wrinkles.
Natural—With Restylane® Silk, achieving the most natural look has never been so easy. Having enhanced yet natural elements within the filler gel gives the skin natural look and feel.
The Best Restylane® Silk Injectors at the Right Price
At the National Laser Institute Med Spa, Restylane® Silk treatments are offered for half of the retail cost. We are able to offer this exclusive pricing because of our excellent relationship with Galderma and because our staff are experts who teach physicians, nurses and laser technicians from around the world how to perform the most advanced injection and laser treatments. Our injectors are over-qualified and are available to give you the dream results you desire with Restylane®.  
For the month of February, get your Restylane® Silk Treatment for only $475. The regular price is $550 – so this is a considerable savings! If you want the natural look from natural dermal fillers, please call us at 800-574-8377 or click here for your complimentary consultation at the National Laser Institute Med Spa.  We look forward to working together with you to get the lips you have been looking for to be a more kissable you!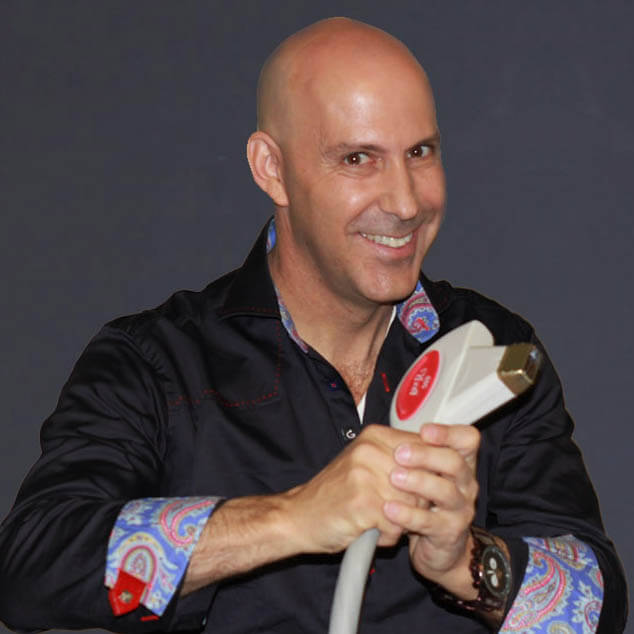 Louis Silberman
Louis J. Silberman is the CEO and Co-Founder of National Laser Institute, the pioneer of the medical aesthetics training industry and one of the largest educators in the country.