Are Botox Deals Safe?
Are Botox Deals Safe?  Botox by Allergan has been around for a while now.  When injected correctly, the results are dramatic, beautiful, and natural.  Do you want to try Botox but are not quite ready to?  Today's blog about Botox deals with your top concern: safety.
Botox was FDA approved in 1989
Cosmetic Botox deals with preventing communication between the nerve endings and muscles to relax muscle contractions. In fact, Botox was FDA approved to treat muscle spasms in 1989 when scientists found that small, diluted amounts of Botox could be safely administered without toxic side effects. In 2002, Botox was FDA approved for cosmetic use as it was discovered fewer muscle contractions relaxed wrinkles.
Today, Botox has an impressive record of more than 27 years of documented safety. It has been approved in approximately 80 countries around the world. In fact, over 2,000 clinical research papers precisely report about the safety of Botox use by the 11 million people who have already tried it.
Botox has gotten cheaper and more accessible
We are living in a time where people are taking advantage of Botox deals because it is more commonplace.   There has been a 700% increase in the use of Botox procedures in the US since 2000!  It has gotten cheaper and more accessible, and the stigma around it has almost evaporated.  
The National Laser Institute Med Spa is proud to offer safe and effective Botox.  "We were founded in 2003, and were the first school in the country to provide medical aesthetic training for laser and injectables like Botox.  Since then, we have become world renown for our high standard of education," says founder Louis Silberman. The reason the National Laser Institute Med Spa is able to offer the best Botox deals in the aesthetic marketplace is because we are a world-class training facility specializing in medical aesthetics modalities including the most advanced Botox injection techniques.
The credentials are there to back it up.  The Arizona Board for Private Post-Secondary Education licenses National Laser Institute as a vocational training program in the state of Arizona.  Moreover, the American Academy of Family Physicians has reviewed National Laser Institute's Continuing Medical Education (CME) courses and approved them for up to 66 prescribed credits. This continuing education activity was approved by the Western Multi-State Division, an accredited approver by the American Nurses Credentialing Center's Commission on Accreditation.
Are Botox deals safe?
It really depends on the injector.  At the National Laser Institute Med Spa, you can trust our doctors and nurses to give you the best results because they are experts who train other doctors and nurses from around the world how to inject Botox.  
As you age, your wrinkles will continue to increase in number and deepen in the skin. They can make you look upset and exhausted – even when you're not feeling that way. If you want to look your best, it may be time to take advantage of the safe and effective Botox treatments at the National Laser Institute Med Spa.
At the National Laser Institute Med Spa, getting Botox is easier than ever.  To find out more, we invite you to call 800.574.8377 for your complimentary consultation or click here to request your appointment online.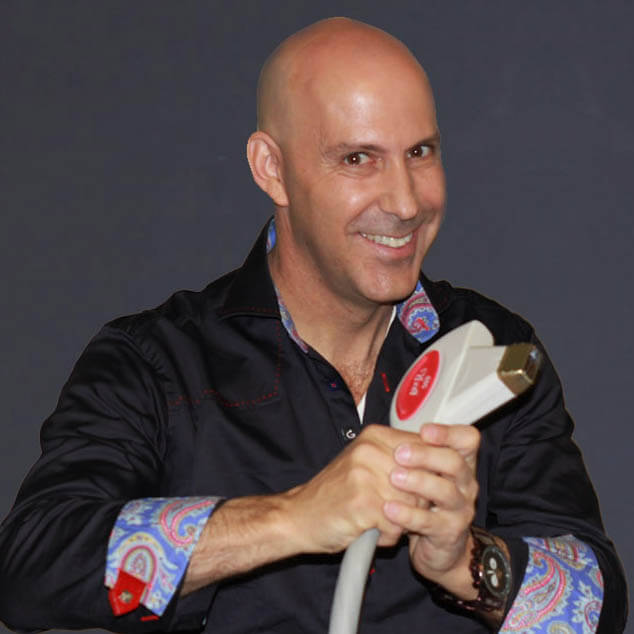 Louis Silberman
Louis J. Silberman is the CEO and Co-Founder of National Laser Institute, the pioneer of the medical aesthetics training industry and one of the largest educators in the country.