Groundbreaking Tattoo Removal Process on the Market
There are many different ways to remove a tattoo, including the common topicals and creams. But NLI Med Spa offers revolutionary laser tattoo removal treatments using safe and effective Q-switched laser technology.
Cosmetic lasers differ from creams and gels, but it doesn't make them more dangerous. In fact, Q-switch laser technology only targets the ink within your skin, which means your surrounding uninked skin is safe and protected from the light and energy entering the tattoo.
With NLI Med Spa's Q-switched laser tattoo removal technology, clients with almost any tattoo type and ink can see phenomenally flawless results.  
Laser Tattoo Removal with Q-Switched Technology
So how does it work? The Q-switched laser technology is fired directly at the tattoo. The light and energy from the laser are absorbed by the ink only, therefore protecting surrounding skin. The energy and light are able to work together to break the tattoo into fragmented particles (microscopic to the eye) which are then safely flushed out through the body's lymphatic system. Over a series of treatments, your tattoo is able to fade and disappear!
Your Results
Because everyone's tattoo and skin are different, some people may need 4-6 treatments whereas others may need between 8-10. Of course higher quality ink tends to be harder to remove and may take longer. Colors are the same way. Blues, teals, and greens are typically harder to rid from the skin while blacks and greys are easier.
At NLI Med Spa, an expert laser technician sits down with you before treatment in order to discuss your skin and tattoo type. They give you an estimate for your laser tattoo removal treatment while examining your tattoo. They also take into mind any skincare concerns you may have regarding treatments. We want you to always feel comfortable and confident with your laser treatments here and so we strive to go above and beyond with our service to you! 
Laser Tattoo Removal in Dallas with NLI Med Spa
NLI Med Spa is the leader in the cosmetic laser industry and has earned many outstanding reviews. To learn more about laser tattoo removal Dallas treatments or NLI Med Spa, please call 214.252.7800.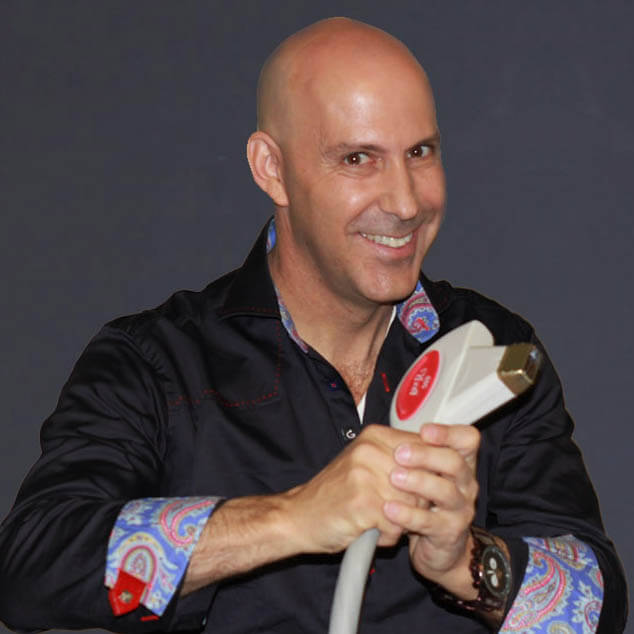 Louis Silberman
Louis J. Silberman is the CEO and Co-Founder of National Laser Institute, the pioneer of the medical aesthetics training industry and one of the largest educators in the country.